From Bucharest to Jerusalem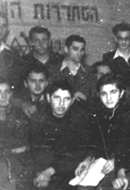 The cabinet of Romania headed by Prime Minister Emil Boc came to Jerusalem on November 24 to hold a joint session with Prime Minister Benjamin Netanyahu's government. Boc spoke eloquently of the two countries' common security concerns and shared views on peace and security. In February 2011 Poland's cabinet held a similar joint meeting in Jerusalem—a further indication of the close ties between post-Communist East Europe and the Jewish state.
Still, Romania is a unique case. Firstly, Israel and Romania have had continuous diplomatic relations since 1948.
Whatever the other sins of the country's Communist ruler Nicolae Ceausescu, who reveled in a cult of personality along with his wife Elena, Romania did not join other Soviet satellites, Arab and so-called non-aligned nations in their efforts to isolate Israel. If anything, Ceausescu—who came to power in 1965 and met his bitter end in 1989—heightened diplomatic ties and even established air and sea links with Israel. That this decision was coordinated with the Kremlin and had ulterior motives does not detract from its significance, according to Israel's former ambassador to Romania, Yosef Govrin. To complicate the picture, Bucharest had recognized the Palestine Liberation Organization in 1974 and provided it with training and logistical support.
In recent years, Romania, with its population of 22 million (mostly Eastern Orthodox) and an EU member since 2007, seems to have moved even closer toward Israel. In July 2011, Netanyahu became the first Israeli leader to visit Bucharest since Ceausescu's fall. Security cooperation between Jerusalem and Bucharest came under scrutiny in July 2010 when an IDF helicopter practicing flying over unfamiliar, steep terrain (not unlike Iran) crashed in thick fog into a Carpathian mountain ravine killing one Romanian and six IDF soldiers.
Romania is also distinguished by the fact that alone among East European countries during the Soviet period, it did not engage in state-sponsored anti-Israelism or anti-Semitism. Its Jews were allowed to openly study their heritage and (for a price) to make aliyah. "Romania never voted in the UN for equating 'Zionism with Racism' nor for negating Israel's participation in the General Assembly, as did other Soviet satellites," said Govrin. The 400,000 Israelis of Romanian heritage also contribute to a sense of mutual affinity.
The country has had an outsized part on the international stage dating back to the enlightened role played by Nicolae Titulescu (1882–1941) at the League of Nations, according to historian Rafi Vago of Tel Aviv University. It had sought to bridge East and West and to broker an Arab-Israel peace. Well-intentioned or not, Ceausescu helped convince Israel's Labor Party leaders that Yasir Arafat had the capacity to moderate his views. In this sense, Ceausescu helped pave the way for the ill-fated Madrid Conference (1991) and in the (1993) Oslo debacle. More constructively, he helped encourage Egypt's Anwar Sadat (1977) to make peace with Menachem Begin. Then as now, Romania steadfastly opposed an imposed solution preferring direct negotiations between the parties.
Bucharest's backing for Israel remains adroitly modulated. In a U.S.-vetoed Security Council resolution in 2004 condemning Israel for targeting Hamas founder Sheik Ahmed Yassin, Romania joined other EU countries in abstaining. In November's UNESCO vote in favor of full membership for "Palestine," Romania abstained (after having cast a negative vote in a preliminary round of voting). With less gusto than some other EU countries, Romania continues to help stoke Iran's economy, even as it takes criticism for being a jumping off point for Iranian-run global narcotics being moved to Western Europe.
On balance, however, Romania is counted among Israel's allies. Its opposition to a unilateral declaration of Palestinian statehood within the EU favorably counters erstwhile friends like Denmark and Sweden who exhibit scant patience for Israeli diplomatic and security concerns. Romanian-Israeli bilateral relations have progressively improved. In January 2001, at the start of the second intifada, the two countries signed a free trade agreement. Annual commerce in 2010 stood at $428 million though ties go far deeper as Israeli investment in Romania—not all of it trouble-free—reportedly runs at $3 billion.
Part of what motivates Romania's desire for closer relations with Israel today is its long failure under Ceausescu to come to grips with the Holocaust. "During World War II no country except Germany was involved on such a scale in the massacre of its Jews as was Romania," according to Walter Laqueur's Holocaust Encyclopedia. Between 1941 and 1945 under the fascist Iron Guard rule of General Ion Antonescu Jews in many parts of the country were savagely persecuted. Of the 757,000 Jews who lived there in 1930—4.5 percent of the population—some 420,000 was killed (not counting the multitudes murdered in territory ceded to the Soviets as part of the Nazi-Communist Pact). Many other thousands were conscripted into forced labor battalions.
Now, there is a remnant community, mostly elderly, of between 6,000–12,000 souls; of whom fewer than a thousand are under the age of 25. Then again, the head of the community Aurel Vainer sits in the Romanian parliament representing the Jewish minority and a modern Jewish Community Center serves the population concentrated in the capital. In fact, the community is presently marking the 130th anniversary of Romania's Zionist movement.
Despite a strong residue of anti-Semitism still prevalent scholars familiar with the country tend to agree that the current political leadership—including President Traian Basescu—is doing a mostly satisfactory job to dampen that oldest of hatreds. Indeed, the government helps fund the Elie Wiesel National Institute for Studying the Holocaust in Romania and is cooperating with Israel in training Romanian teachers in Holocaust education. While in Jerusalem, Boc and his ministers also visited Yad Vashem. All this, said Vago, reflected the regime's way of grappling with the country's sordid history during the Shoah.
Beyond assuaging its historical conscience and maintaining a Ceausescu legacy that it can be singularly proud of, Romania derives other benefits from its relations with Israel. Though in the EU, Romania leans more toward Washington than Brussels (it is not yet part of the Euro currency zone). It has signed a deal with Washington to base an array of interceptor missiles intended to protect Europe from Iran. Bucharest not unreasonably hopes that its ties with Jerusalem abet its credentials on Capitol Hill. On a purely practical level, thousands of Romanian workers have found employment in Israel doing mostly construction.
As distinct from Israel's fair-weather friends in Western Europe, Romania, like Poland and other East European nations, shares a sense of responsibility for the decimation of its Jewish community. Romanians tend to be pro-American; they reject the anti-Zionist legacy of the Soviet empire and, tellingly, lack a significant Muslim population (66,000 in Romania). Moreover, the local media is less swept up in anti-Israelism so public opinion is less poisoned against the Jewish state.
None of this should be taken for granted, as Ambassador Mark Sofer, a former deputy director-general of Israel's Foreign Ministry responsible for Central Europe and Eurasia, told scholar Manfred Gerstenfeld of the Jerusalem Center for Public Affairs: "The goodwill exists on both sides and it is up to us all to capitalize on it."
COMMENTS
Comments are closed for this article.