Europe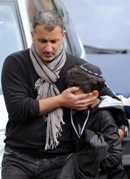 You Only Live Twice
European Judaism looks healthy, and secure. And yet, the majority of European Jews, seconded by many Jewish and non-Jewish experts, insist that catastrophe may lie ahead. Read in full on Mosaic.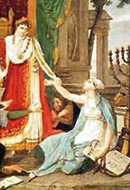 Leaving the Ghetto
Friday, February 8, 2013 by
Jacob Katz
| Jewish Ideas Daily » Daily Features
"Was there any possibility," asks Jacob Katz in this 1996 Commentary essay, "that the Jews collectively might have been accepted in Europe on their own terms—that is, as a community, with a religion opposed to Christianity?"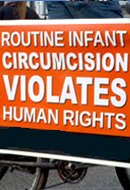 Jews and Human Rights In Europe: the Unfulfilled Promise
While many German war criminals escaped prosecution, the European Court of Human Rights may soon outlaw brit milah across Europe. [Part II of II]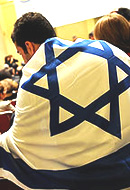 At Last, Zion
Milan Kundera once defined a small nation as "one whose very existence may be put in question at any moment; a small nation can disappear, and it knows it."  Israel is a small country. This is not to say that extinction is its fate. Only that it can be.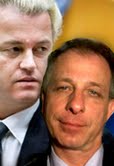 Lambs to the Slaughter
Wednesday, August 22, 2012 by
Ben Cohen
| Jewish Ideas Daily » Daily Features
Last week, the normally cautious Jewish community of Amsterdam took the unusual step of describing a member of the Dutch parliament as a "serious danger to Jews in the Netherlands and consequently Europe as a whole."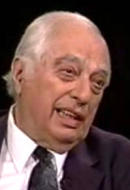 Until a Hundred Twenty
Tuesday, August 21, 2012 by
Hillel Fradkin
| Jewish Ideas Daily » Daily Features
Bernard Lewis has published many books on the history of the Middle East and Islam. On these subjects he is, simply, the pre-eminent authority. At 96, he has now published yet another book: a memoir.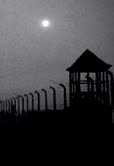 Through Night and Fog
Monday, August 20, 2012 by
Eitan Kensky
| Jewish Ideas Daily » Daily Features
My father and I visited Auschwitz for the first time this summer.  It was toward the end of a long trip to Eastern Europe.  We had already gone to the killing fields and forests of Lithuania, and to Warsaw, where my father broke down . . .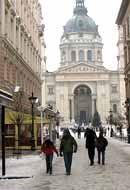 Danube Blues
Thursday, July 12, 2012 by
Elliot Jager
| Jewish Ideas Daily » Daily Features
"Be sure not to wear a kippah on the street," a veteran Hungarian-Israeli businessman cautioned as we disembarked at Budapest's Ferihegy Airport.  With public opinion surveys showing it to be among the most anti-Semitic countries in Europe, I took warnings to be Jewishly discreet to heart throughout our visit to the Hungarian capital.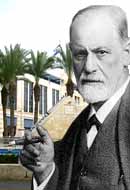 Freud in Zion
Tuesday, July 3, 2012 by
Elliot Jager
| Jewish Ideas Daily » Daily Features
Three Jewishly-conflicted German speakers changed the course of modern history. By the time the first, Karl Marx, had died in 1883, Sigmund Freud and Theodor Herzl were rising stars in their twenties; later, they came to be neighbors living but a few doors apart on a Vienna street.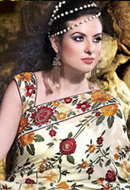 Parsis and Jews, Exile and Return
Monday, June 25, 2012 by
Shai Secunda
| Jewish Ideas Daily » Daily Features
At the turn of the 16th century, the Portuguese discovered an eastern passage to India that afforded them easy access to well-priced goods and to India's natural wonders and human curiosities—and they encountered a community, exiled hundreds of years earlier, that many mistook for Jews.