Sabbath & Holidays
Sh'lah L'kha: Send Yourself
"Send men to scout the land"—and the mysterious word that's missing from that translation. (Click here for source sheet.) Download  
B'haalot'kha: Missing Miriam
Miriam—and how surprisingly little we know about her. (Click here for source sheet.) Download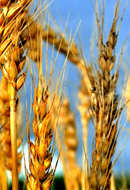 Was the Torah Really Given on Shavuot?
Tuesday, May 14, 2013 by
David Glasner
| Jewish Ideas Daily » Daily Features
In Jewish tradition, the holiday of Shavuot is said to commemorate the giving of the Torah at Sinai.  But, as the Talmud often asks, mena hani mili, how do we know this?
Naso: When Wives Go Astray
The straying wife of Num. 5:13—was she "seized" or was she "caught in the act"? (Click here for source sheet.) Download  
B'midbar: Names and Numbers
The names we still use and the names we don't. (Click here for source sheet.) Download  
B'har-B'hukotai: Walk This Way
What does it mean to "walk" in God's laws? (Click here for source sheet.) Download  
Emor: Saying Without Speaking
This time, when Moses speaks to Aaron, he must say it—and say it again. (Click here for source sheet.) Download
Aharei Mot-K'doshim: The Stranger, the Fatherless, and the Widow
How much of the harvest can you \"forget\" before you\'re allowed to go back and collect it instead of leaving it for the poor? (Click here for source sheet.) Download
Tazria-M'tzora: Sin and Skin
Leprosy!  (Not.)  Is it caused by sin? (Click here for source sheet.) Download  
Sh'mini: The Clean and the Unclean
Kosher creatures, non-kosher creatures, and what the difference has to do with the priestly calling. (Click here for source sheet.) Download