American Jewish History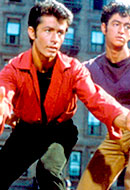 Easter, Passover, and the West Side Story that Wasn't
Wednesday, April 27, 2011 by
Elliott Horowitz
| Jewish Ideas Daily » Daily Features
Late in 1948, in the early stages of his collaboration with Jerome Robbins on the musical that would become West Side Story, Leonard Bernstein wrote in his diary: "Jerry R. called today with a noble idea: a modern version of Romeo and Juliet set in slums at the coincidence of Easter-Passover celebrations. Feelings run high between Jews and Catholics. . . . "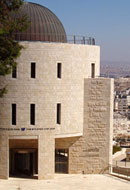 Jewish Studies in Decline?
Monday, March 28, 2011 by
Alex Joffe
| Jewish Ideas Daily » Daily Features
Reports prepared recently for Israel's Council of Higher Education have brought despairing news about the condition of the humanities in the country's universities. Especially dispiriting is the report on Jewish studies, once the crowning glory of Israel's flagship Hebrew University—and, in the report's inadvertently nostalgic words, "an investment in the nurturing of the deep spiritual and cultural structures of Israeli public and private life." That investment has been producing ever smaller returns.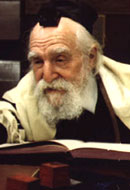 Halakhah for Americans
Friday, March 18, 2011 by
Elli Fischer
| Jewish Ideas Daily » Daily Features
Asked in a 1975 New York Times interview how he had acquired his standing as America's most trusted authority in Jewish religious law (halakhah), Rabbi Moshe Feinstein (1895-1986) replied: ''If people see that one answer is good and another answer is good, gradually you will be accepted."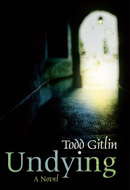 The Last of the Red-Hots?
Tuesday, March 8, 2011 by
Sam Munson
| Jewish Ideas Daily » Daily Features
The past decade has witnessed a seeming revival in the fortunes of America's old, new, and newest Left. Some elders, notably including Bill Ayers, have enjoyed career recrudescences. One of the better-known spokesmen and avatars of this revitalized political culture is the veteran writer and activist Todd Gitlin.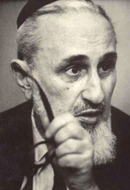 The Virtuoso of Judaism
Thursday, March 3, 2011 by
Yehudah Mirsky
| Jewish Ideas Daily » Daily Features
Religious virtuosity comes in many forms. One of them is the ability to reconcile seeming irreconcilables, like faith and freedom, piety and intellect, revelation and science. The dream of synthesis has lured many in the past two centuries. One who seemed to live it was Joseph B. Soloveitchik.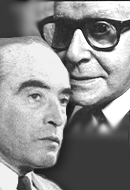 Writing American Hebrew
Friday, February 25, 2011 by
Yehudah Mirsky
| Jewish Ideas Daily » Daily Features
Once upon a time, and not so long ago at that, Hebrew literature was written and read in the United States. That is no longer the case, but there is no reason why today this fascinating body of work should remain "one of the best-kept secrets of Jewish American cultural history."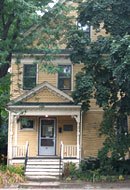 The Old New Jews
Wednesday, February 9, 2011 by
Yehudah Mirsky
| Jewish Ideas Daily » Daily Features
It has been 40 years since the publication of a slim but memorable volume of essays by young American Jewish radicals and intellectuals. The New Jews, edited by James Sleeper and Alan Mintz, sought to give voice to a small cohort at once deeply alienated from organized Jewish life and deeply attached to Jewish history and culture.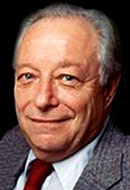 The Conscience of a Jewish Conservative
Friday, January 21, 2011 by
Ruth R. Wisse
| Jewish Ideas Daily » Daily Features
A Jewish thinker is normally someone devoted to the study and interpretation of Jewish texts, Jewish history, Jewish issues, Jewish ideas. The late Irving Kristol (1920–2009) was, for the most part, something else: a consummate American intellectual.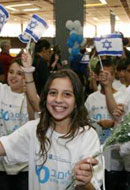 Counting Jews
Wednesday, December 1, 2010 by
Elliot Jager
| Jewish Ideas Daily » Daily Features
A newly-released World Jewish Population Report has been making waves. Some critics, especially in Israel, charge that the report, in claiming the existence of a non-Jewish majority between the Jordan River and the Mediterranean Sea, is both slanted and unduly pessimistic. Other critics, especially in the Diaspora, complain that the report is too old-fashioned in its definition of Jewishness.
Taking Sides
Tuesday, November 23, 2010 by
D.G. Myers
| Jewish Ideas Daily » Daily Features
In the publisher's materials that accompany her new book, the novelist Cynthia Ozick is described as having written a "photographic negative" of Henry James's great 1903 masterpiece, The Ambassadors. Her Foreign Bodies is said to offer a "reversal of [James's] meaning." But what is her meaning?