American Jewish History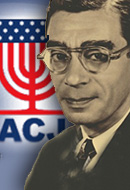 Jews against Zionism
It will come as a surprise to many that the current adamant Palestinian refusal to recognize Israel as a Jewish state was once American policy. An even greater surprise is that an American rabbi and the Jewish organization he headed played a major role in the government's articulation of that policy.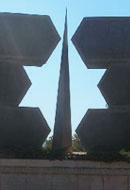 Too Many Museums?
Although the paint is still wet on Philadelphia's National Museum of American Jewish History, an announcement has just been made of a planned National Museum of the Jewish People in Washington, D.C., steps from the United States Holocaust Memorial Museum and not far from two other Jewish museums.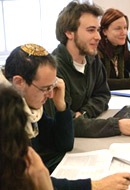 Reconstructing Judaism
Wednesday, August 3, 2011 by
Joseph J. Siev
| Jewish Ideas Daily » Daily Features
At a time when all three major Jewish denominations in America—Orthodox, Conservative, and Reform—find themselves in a state of deep internal fracture, a fourth and much smaller movement, Reconstructionism, has just voted to create a unified body to coordinate the activities of its lay and rabbinical arms.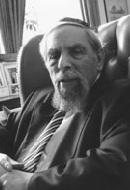 The Reluctant Renegade
Tuesday, July 12, 2011 by
Elliot Jager
| Jewish Ideas Daily » Daily Features
Since its founding, Conservative Judaism in the U.S. has defined itself in sharp contrast to Reform, pursuing a more religiously centrist and Zionist middle course. Its UK parallel, Masorti ("traditional") Judaism, was born as a secession movement from Orthodoxy—inspired by theologian Louis Jacobs.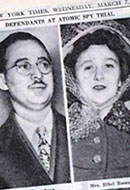 Jews, Communism, and Espionage
Wednesday, June 29, 2011 by
Alex Joffe
| Jewish Ideas Daily » Daily Features
In the history of the American Left, Jews have been disproportionately represented—disproportionately, that is, relative to their share of the American population. At the extremes, they have also been active participants in what has sentimentally been called the "romance" of American Communism.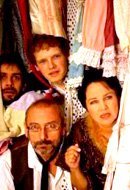 Montreal, a Love Story
Tuesday, June 28, 2011 by
Allan Nadler
| Jewish Ideas Daily » Daily Features
The second International Yiddish Theater Festival, an elaborate ten-day fete whose program ranges from carnavalesque performances to academic symposia, just wrapped up last week in Montreal. What is especially surprising about this celebration is that Montreal is a city with a Jewish population of less than 80,000.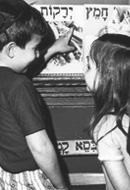 Hebrew School
Wednesday, June 22, 2011 by
Allan Arkush
| Jewish Ideas Daily » Daily Features
Samson Benderly, one might say, had crusading in his blood. A direct descendant of Jacob Emden, the zealous 18th-century European battler against Sabbateanism, he spent his youth in Palestine before coming to the United States in 1898 with the aim of becoming a physician.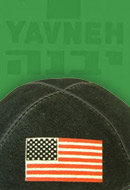 American Orthodoxy and Its Discontents
A "case study in institutional decay": that description of Orthodox Judaism in America was offered in 1955 by the late sociologist Marshall Sklare. It has long since entered the gallery of scholarly misjudgments, acknowledged as such by Sklare when events turned out to belie his assessment.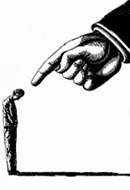 Israel and Western Guilt
Friday, May 20, 2011 by
Aryeh Tepper
| Jewish Ideas Daily » Daily Features
"Confront Your Privilege." So reads a "subtly coercive" sign on display at tony American liberal-arts colleges. Why coercive? Because, as Wilfred McClay explains in an illuminating recent essay in First Things, what such signs are really telling the students is, "Feel Guilty."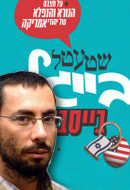 Do Israeli and American Jews Need Each Other?
Friday, April 29, 2011 by
Yehudah Mirsky
| Jewish Ideas Daily » Daily Features
Starting in 2005, American readers of the Israeli daily Haaretz noticed something new in its pages: well-informed, jaunty analyses not only of American politics and diplomacy but of American Jews and American Judaism. The paper's correspondent was clearly a native-born Israeli, but, in decidedly un-Israeli fashion, he not only was genuinely interested in understanding American Jewry from within but regularly had insightful things to say about it.