Yiddish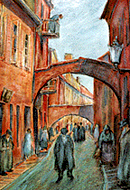 The Last Books
Wednesday, May 1, 2013 by
Jonathan Brent
| Jewish Ideas Daily » Daily Features
The invisible structures created by the Jewish people of Eastern Europe over a thousand years were given shape and transmitted through the books and the documents collected by YIVO.  These structures still move us.  If we do not know what they are, we do not know ourselves.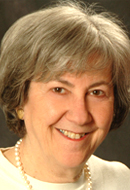 The Politics of Yiddish
Monday, April 29, 2013 by
Ruth Wisse
| Jewish Ideas Daily » Daily Features
Jews who hold on to, or reach back for, the Yiddishkeyt of Yiddish yearn not merely for a declining language but for the social and political ideal that seems embedded in it.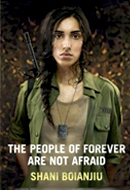 Shani Boianjiu and the Past and Present of Jewish Literature
Israeli writer Shani Boianjiu's first novel, composed in English, is a rare contemporary addition to the Jewish tradition of transnational literature.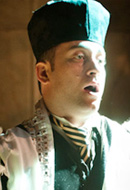 Not Dead Yet: The Remarkable Renaissance of Cantorial Music
Tuesday, December 25, 2012 by
Allan Nadler
| Jewish Ideas Daily » Daily Features
After a half-century of steady decline, two unlikely Jewish groups are reviving hazzanut.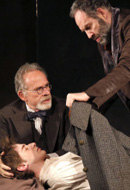 The Twenty-Seventh Man
On the night of August 12, 1952, a group of Yiddish writers was executed on Joseph Stalin's orders for the crime of writing while Jewish.  The executions were the tragic culmination of the grand romance between Jewish intellectuals and Marxism.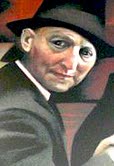 I. B. Singer's Last Laugh
Monday, August 6, 2012 by
David G. Roskies
| Jewish Ideas Daily » Daily Features
Like millions of his fellow immigrants to America, Isaac Bashevis Singer started over. In the beginning, he was a deadly serious Polish-Yiddish writer with world-literary ambitions.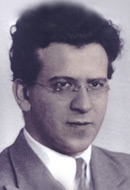 Heschel in Yiddish and Hebrew
Wednesday, March 14, 2012 by
Yehudah Mirsky
| Jewish Ideas Daily » Daily Features
Standing at Sinai, "All the people were seeing the thunder" (Exodus 20:15), seeing the sounds. The word "revelation" would be somewhat misleading, since nothing was unveiled: The mountain was wreathed in cloud and smoke.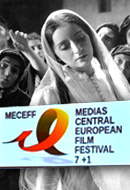 The Yiddish Silver Screen
Thursday, October 27, 2011 by
Nahma Sandrow
| Jewish Ideas Daily » Daily Features
Nobody is sure exactly how many movies were ever made in Yiddish. James Hoberman's exhaustive study Bridge of Light (2010) lists some hundred such films, made in the 20th century primarily in America, Germany, Austria, Romania, Poland, and Russia.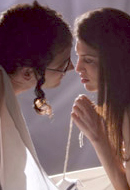 Lives of the Ex-Haredim
"Wherefore art thou Romeo?" Juliet calls out in pristine Yiddish from the heights of her fire escape.  Melissa (Malky) Weisz, who plays Juliet in the recent film Romeo & Juliet in Yiddish, probably asked the same question in a more vernacular Yiddish—and with very different expectations—in her earlier life.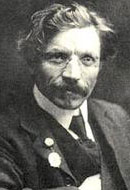 Meet Sholem Aleichem
Tuesday, July 19, 2011 by
Nahma Sandrow
| Jewish Ideas Daily » Daily Features
In the 1880's, the Ukrainian Jew Solomon Rabinowitz began his literary career under an assumed name—assumed because he was writing in Yiddish, rather than a respectable language such as Hebrew or Russian. The pseudonym he chose was Sholem Aleichem.