God & Theology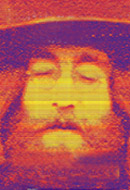 John Lennon and the Jews
Friday, August 5, 2011 by
Aryeh Tepper
| Jewish Ideas Daily » Daily Features
"It's not cool to be Jewish, or Negro, or Italian. It's just cool to be alive, to be around." So said Aretha Franklin. I know, because my father used to have the soul diva's wisdom hanging on the wall of his study at home. He also used to walk around in a t-shirt with "Miscegenate" emblazoned across the chest.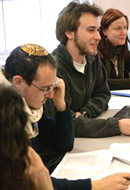 Reconstructing Judaism
Wednesday, August 3, 2011 by
Joseph J. Siev
| Jewish Ideas Daily » Daily Features
At a time when all three major Jewish denominations in America—Orthodox, Conservative, and Reform—find themselves in a state of deep internal fracture, a fourth and much smaller movement, Reconstructionism, has just voted to create a unified body to coordinate the activities of its lay and rabbinical arms.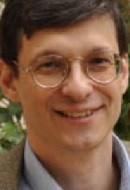 The Bible and the Good Life
Thursday, July 14, 2011 by
Aryeh Tepper
| Jewish Ideas Daily » Daily Features
What manner of work is the Hebrew Bible? The 17th-century freethinker Baruch (Benedict) Spinoza had an answer. As part of his war to emancipate philosophy from the influence of religion, he reduced the biblical message to, in effect, one word: obedience.
The Reluctant Renegade
Tuesday, July 12, 2011 by
Elliot Jager
| Jewish Ideas Daily » Daily Features
Since its founding, Conservative Judaism in the U.S. has defined itself in sharp contrast to Reform, pursuing a more religiously centrist and Zionist middle course. Its UK parallel, Masorti ("traditional") Judaism, was born as a secession movement from Orthodoxy—inspired by theologian Louis Jacobs.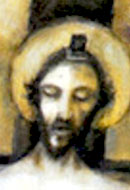 Jesus for Jews
That Jesus lived and died a Jew would hardly be regarded as news by most educated Jews and Christians today. Still, while the historical Jesus is ever-elusive, the figure of Jesus, for Jews, has become more accessible.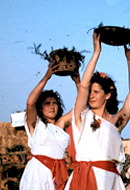 The Forgotten Festival
Monday, June 6, 2011 by
Michael Carasik
| Jewish Ideas Daily » Daily Features
The holiday of Shavuot, which begins this year on Tuesday evening, is the orphan among Jewish holidays; it is the forgotten festival. Let me count the ways.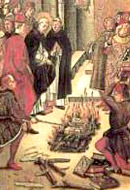 Sympathy for the Devil
Monday, May 23, 2011 by
Allan Nadler
| Jewish Ideas Daily » Daily Features
Occupying a place of particular infamy in Jewish collective memory is an 18th-century serial apostate, sexual deviant, messianic pretender, and chameleonic charlatan. His name was Jacob Frank.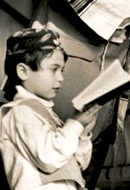 The Life of Prayer
Tuesday, May 17, 2011 by
Yehudah Mirsky
| Jewish Ideas Daily » Daily Features
Prayer has never been easy, as the Psalmist well knew: "For there is no word on my tongue; You, O Lord, know them all" (139: 4). And even if there are words on the tongue, the results can be distressingly uncertain, or worse: "My God, I call out by day and You do not answer; by night, there is no respite for me" (22:2). It hasn't gotten easier since then.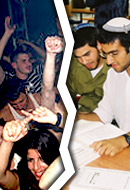 Beyond "Religious" and "Secular"
Wednesday, May 11, 2011 by
Yehudah Mirsky
| Jewish Ideas Daily » Daily Features
What should be the place of the Jewish religion in a Jewish state? There are many putative answers to this question, and the answers have changed over time. When Zionism was still an aspiration, a great blank yet to be filled in, the terms of debate were set by a self-confidently secular dispensation preoccupied with state- and institution-building. In the first few decades of statehood, religion, though state-established, was clearly subservient.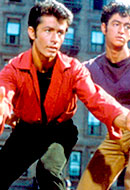 Easter, Passover, and the West Side Story that Wasn't
Wednesday, April 27, 2011 by
Elliott Horowitz
| Jewish Ideas Daily » Daily Features
Late in 1948, in the early stages of his collaboration with Jerome Robbins on the musical that would become West Side Story, Leonard Bernstein wrote in his diary: "Jerry R. called today with a noble idea: a modern version of Romeo and Juliet set in slums at the coincidence of Easter-Passover celebrations. Feelings run high between Jews and Catholics. . . . "