God & Theology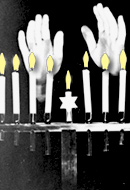 A Meditation on Maoz Zur
Monday, December 10, 2012 by
Ismar Schorsch
| Jewish Ideas Daily » Daily Features
In this 1988 essay, Ismar Schorsch writes that the much maligned final stanza of  Maoz Zur, which calls for divine retribution against Israel's enemies, illustrates a distinction between redemption within history and the ultimate redemption, which must come from without.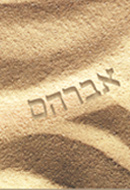 Inheriting Abraham
Tuesday, November 27, 2012 by
Jon D. Levenson
| Jewish Ideas Daily » Daily Features
On August 28, Jon D. Levenson, the Albert A. List Professor of Jewish Studies at Harvard University, spoke with the current class of Tikvah fellows about his latest book, the first volume in the Library of Jewish Ideas: Inheriting Abraham. Here, an edited transcript of the event.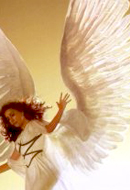 "I, and Not an Angel"
Thursday, September 20, 2012 by
Shlomo M. Brody
| Jewish Ideas Daily » Daily Features
"Warning: The Following Prayer May Be Dangerous to Your Spiritual Health.  Recite with Caution."  When was the last time you saw this kind of warning in a prayer book? Yet in most Ashkenazic S'lihot prayer books, that is the message that actually accompanies one of the hymns.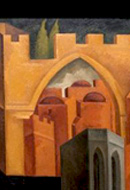 The Hebrew Bible and the Human Mind
Yoram Hazony has a bone to pick with Tertullian, the second-century Christian theologian who asked, "What has Athens to do with Jerusalem?"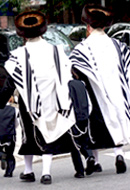 Spinoza in Shtreimels
Tuesday, September 4, 2012 by
Carlos Fraenkel
| Jewish Ideas Daily » Daily Features
Philosophy professor Carlos Fraenkel wrote that "the cultural relativism that often underlies Western multicultural agendas [is] a much greater obstacle to a culture of debate than religion."  Today, in an exclusive preview from the Jewish Review of Books, Fraenkel relates how his theory fared among a group of Hasidim.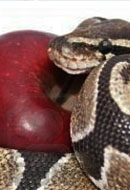 Sin, Sin, Sin
Wednesday, August 29, 2012 by
Lawrence Grossman
| Jewish Ideas Daily » Daily Features
In the current Hebrew month of repentance, it's hard not to notice that we live in a culture that takes sin far less seriously than it used to. The formula "mistakes were made" has largely replaced the admission of personal responsibility.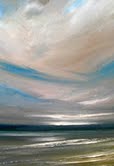 The Month of Return
The Jewish month of Av will soon become Ellul, and mourning for the destruction of the Temples will give way to repentance for our sins.  It is time for introspection; and, as we contemplate our relationships with others and with the Divine, questions about penitence, forgiveness, change, and mortality itself inevitably arise.
Ekev: The Turning Point
"If" the Israelites obey the Lord, they will be blessed (of course). But this week's unusual word for "if"—ekev—signals something more. (Click here for source sheet.) Download | Duration: 00:11:46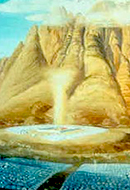 Endearment in the Wilderness
Friday, July 27, 2012 by
Moshe Sokolow
| Jewish Ideas Daily » Daily Features
First of all, let's stipulate that the midbar in Sefer B'midbar, the fourth of the five books of Moses which we have just finished reading, is not necessarily a desert.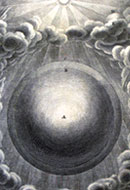 Disturbing the Universe
Wednesday, June 27, 2012 by
Daniel C. Matt
| Jewish Ideas Daily » Daily Features
Today, in an exclusive preview from the new issue of the Jewish Review of Books, preeminent Kabbalah scholar Daniel Matt steps away from his Zohar translation for the first time in years to review Lawrence Krauss's New Atheist account of the Big Bang and Alan Lightman's quirky novel about creation. Special to Jewish Ideas Daily readers: Click here to receive a free copy of the whole summer issue!