Anti-Semitism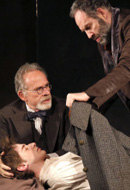 The Twenty-Seventh Man
On the night of August 12, 1952, a group of Yiddish writers was executed on Joseph Stalin's orders for the crime of writing while Jewish.  The executions were the tragic culmination of the grand romance between Jewish intellectuals and Marxism.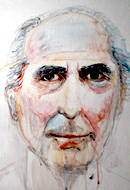 An Open Letter to Philip Roth
Tuesday, November 20, 2012 by
D.G. Myers
| Jewish Ideas Daily » Daily Features
Say it ain't so.  The news that you have decided to retire from the "awful field" of writing fiction is terribly upsetting.  Not because your readers and critics might have paid more respectful attention to Nemesis if they'd only known that it was going to be your last book.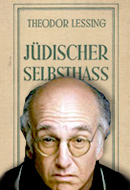 Self-Hatred or Self-Help?
Thursday, November 15, 2012 by
Ben Cohen
| Jewish Ideas Daily » Daily Features
One of the most insightful scenes from Larry David's comedy series, Curb Your Enthusiasm, begins with David and his on-air wife, Cheryl, standing at the entrance to a movie theater.  As they chatter aimlessly, David starts whistling a tune composed by Richard Wagner.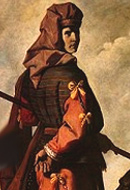 Jacob's Sons in the Bishop's Palace
The current Baron Rothschild is one of the British philanthropists backing a new museum of Christianity in Britain, built around a dazzling series of thirteen Baroque paintings, each over eight feet tall.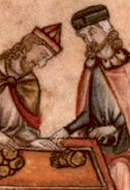 Renaissance Men
Monday, November 5, 2012 by
Adina M. Yoffie
| Jewish Ideas Daily » Daily Features
Hugo Grotius. Isaac Abravanel. Rabbi Joseph B. Soloveitchik.  These are not names normally mentioned in the same breath, but taken together, their experiences with and thoughts regarding interfaith encounters are instructive.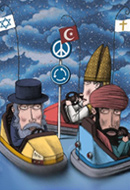 Does Jacob Hate Esau?
Monday, October 29, 2012 by
Jerome A. Chanes
| Jewish Ideas Daily » Daily Features
Jews have traditionally kept non-Jews at arm's length.  The rabbinic approach to anti-Semitism may be summarized as Halakhah hi b'yadu'a she-Eisav sonei et Yaakov, "It is an established normative principle that Esau hates Jacob."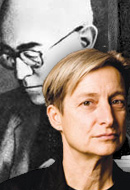 Adorno, Butler, and the Death of Irony
Friday, September 28, 2012 by
Alex Joffe
| Jewish Ideas Daily » Daily Features
Irony cannot exist in isolation; something is ironic only in relation to a larger pattern of events or behavior. Every three years, the city of Frankfurt awards its Adorno Prize to honor scholarly achievement in philosophy, music, film, and theater.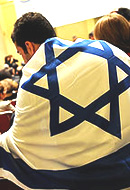 At Last, Zion
Milan Kundera once defined a small nation as "one whose very existence may be put in question at any moment; a small nation can disappear, and it knows it."  Israel is a small country. This is not to say that extinction is its fate. Only that it can be.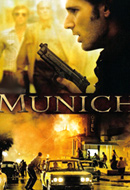 Munich Misremembered
Wednesday, September 5, 2012 by
Daniel Gelernter
| Jewish Ideas Daily » Daily Features
Forty years ago, on September 5, 1972, eight Arab terrorists broke into the Israeli apartments at the Munich Olympic village, murdered two athletes, and took nine hostage.  After a day of failed negotiations, aborted rescue attempts, and a shootout, not a single hostage survived.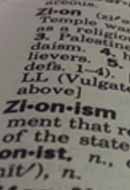 Neologism and Nationalism
Thursday, August 30, 2012 by
Alex Joffe
| Jewish Ideas Daily » Daily Features
There has never been agreement about Zionism.  Not only is the idea of Jewish nationalism controversial, the very word "Zionism" arouses unique passions, as a recent controversy highlights.