The Americas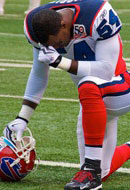 Like a Player
Thursday, April 5, 2012 by
Elli Fischer
| Jewish Ideas Daily » Daily Features
Sports fans and religious adherents often speak the same language—of allegiance and passion, drama and catharsis, belief and faith, idols and icons, shrines and cathedrals, curses and blasphemy. When these two empires intersect, it is no surprise that there is often a struggle for primacy.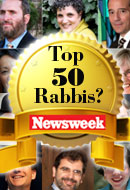 Reading between the Lists
Wednesday, April 4, 2012 by
Alex Joffe
| Jewish Ideas Daily » Daily Features
As long as humans have been writing, humans have been making lists and ranking things. The new Daily Beast/Newsweek list of "America's Top 50 Rabbis for 2012" is, like most American lists, whether of rabbis, cars, or colleges, designed to shape reality as much as reflect it.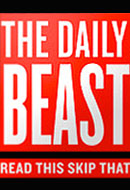 Peter Beinart, I Quit.
Monday, April 2, 2012 by
Yoel Finkelman
| Jewish Ideas Daily » Daily Features
Peter Beinart's new blog on the Daily Beast titled Open Zion (formerly Zion Square) is dedicated to an "open and unafraid conversation about Israel, Palestine, and the Jewish future."  But after several weeks of Open Zion, one writer has concluded that its conversation is not, in fact, open—and is not one in which he can continue to take part. Here, he resigns his position.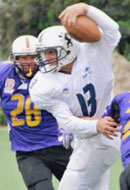 Is Football Treyf?
Friday, March 30, 2012 by
Micah Stein
| Jewish Ideas Daily » Daily Features
The Israeli Football League—American football, not soccer—is a curiosity. For starters, it's popular: While the sport has mostly flopped overseas, the IFL has an invested fan base and committed, reasonably talented players.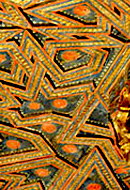 Art against History
Thursday, March 29, 2012 by
Alex Joffe
| Jewish Ideas Daily » Daily Features
Antiquity washes away the immediacy of historical pain and injustice. Our ability to feel suffering is indexed directly to its epoch: the more remote, the more detached we are. Museums play on this—pander to this—and to our forgetfulness. History is softened, elided, or erased.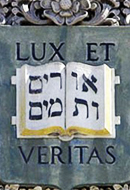 Scholarship and Anti-Semitism at Yale
Monday, March 26, 2012 by
Ben Cohen
| Jewish Ideas Daily » Daily Features
Almost a year has passed since Yale University shuttered the five-year-old Yale Interdisciplinary Initiative for the Study of Anti-Semitism, known by the unwieldy acronym "YIISA," and replaced it with the Yale Program for the Study of Anti-Semitism, or "YPSA."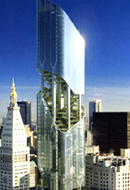 Ardor, or Architecture
Friday, March 23, 2012 | Jewish Ideas Daily » Daily Features
A look inside three of the twentieth century's most interesting careers in architecture: the world-renowned Israeli Moshe Safdie, on the verge of shutting down the office he opened in Jerusalem in 1970; the Polish-born, polarizing Daniel Libeskind, now at work on rebuilding New York's World Trade Center; and the mythic postwar master Louis Kahn.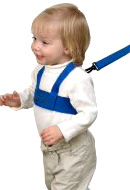 Mothering and Smothering
Tuesday, March 20, 2012 by
Brauna Doidge
| Jewish Ideas Daily » Daily Features
When did "natural" become a synonym for "good" or "better"? Advertisers tell us that everything from our food to our skincare is better when it's used in its most natural state. But haven't the philosophers tried hard to get us out of the state of nature?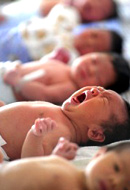 The Book of Numbers
Jewish ambivalence about demography goes back a long way. The Bible, in several places, meticulously enumerates each tribe's population even while warning that conducting head counts can bring dire consequences.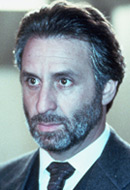 Ron Silver's Risk
Thursday, March 15, 2012 by
Adam J. Sacks
| Jewish Ideas Daily » Daily Features
Three years ago today, Ron Silver—actor, director, producer, radio host, and political activist—died of esophageal cancer at the age of 62. Today he is sorely misremembered; but his legacy is worth fighting for.