The Americas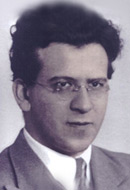 Heschel in Yiddish and Hebrew
Wednesday, March 14, 2012 by
Yehudah Mirsky
| Jewish Ideas Daily » Daily Features
Standing at Sinai, "All the people were seeing the thunder" (Exodus 20:15), seeing the sounds. The word "revelation" would be somewhat misleading, since nothing was unveiled: The mountain was wreathed in cloud and smoke.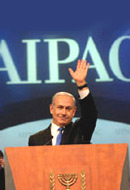 AIPAC and the Politics of Reaffirmation
Tuesday, March 13, 2012 by
Alex Joffe
| Jewish Ideas Daily » Daily Features
Politics is a matter of emotions as much as intellect, and rituals and ceremonies are central. The annual AIPAC policy conference in Washington, D.C. is, perhaps above all, a ceremony of reaffirmation of the relationships among American Jews, non-Jewish Americans, the American state, and Israel.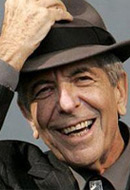 Old-New Leonard
Friday, March 9, 2012 by
Peodair Leihy
| Jewish Ideas Daily » Daily Features
After 60 years of publishing and recording, seventysomething Leonard Cohen has something else to say; and, lo and behold, the "Camp"—the Bergen-Belsen of the remembered newsreels of his childhood—comes up. He also gets the "Eye"—Jerusalem's Eye of the Needle—in there, a Jewish metaphor from the Talmud and the New Testament.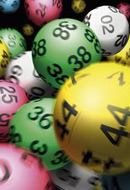 Hitting the Jackpot
Thursday, March 8, 2012 by
Micah Stein
| Jewish Ideas Daily » Daily Features
Who doesn't like Purim? Besides the costumes and candy, the story itself has all the politics, sex, and violence of a juicy HBO series. In case you missed it: "Haman the son of Hammedatha, the Agagite, the enemy of all the Jews, had plotted to destroy the Jews, and had cast a pur—that is, a lottery—with intent to crush and exterminate them."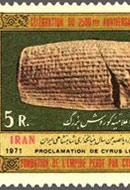 Cyrus, Ahmadinejad, and the Politics of Purim
Wednesday, March 7, 2012 by
Alex Joffe
| Jewish Ideas Daily » Daily Features
At this week's pre-Purim meeting in Washington between President Obama and Prime Minister Netanyahu to discuss Iran's nuclear threat to Israel, Netanyahu gave Obama a present: the book (or m'gilah, scroll) of Esther, which tells how the Jewish heroine foiled Haman's plot to kill the Jews of ancient Persia.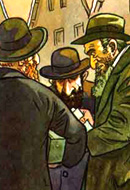 A Convenient Hatred
Tuesday, March 6, 2012 by
Elliot Jager
| Jewish Ideas Daily » Daily Features
With some 1,000 books currently in print on the subject, does the world desperately need another tome on anti-Semitism? What difference will it make, when anti-Israelism provides only the latest justification for Europe's persistent prejudice against Jews and anti-Semitic views are shared by 15 percent of Americans and 90 percent of Muslims worldwide?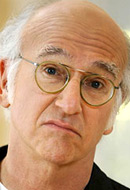 Jews, Damned Jews, and Sociologists
Thursday, March 1, 2012 by
Yehudah Mirsky
| Jewish Ideas Daily » Daily Features
What is this thing called Jewishness? What does it look like? What are its boundaries? Even the most neutral-sounding answer reflects some position on one side or the other of the crazy-quilt of conflicts that have defined and continue to define Jewish life over the last 200 years.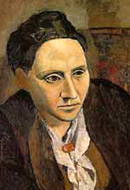 Gertrude Stein, Fascist?
Wednesday, February 29, 2012 by
Eitan Kensky
| Jewish Ideas Daily » Daily Features
Does it say something that the most indelible portraits of Gertrude Stein come from the outside? Or, to frame the question a different way: what does it say when our most lasting impressions of a writer are based not on her words, but on the visions and appropriations of others?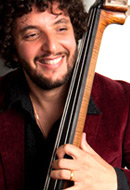 Jazz, Piyyut, and Jewish Identity
The Israeli-born, New York-based Omer Avital is both a world-class jazz musician and a master of classical Arabic music. He recently visited the Tikvah Fund, oud in hand, for an evening of music and free-flowing discussion about jazz, piyyut [liturgical verse], and Jewish identity.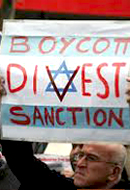 BDS Secrets
Friday, February 24, 2012 by
Ran Baratz
| Jewish Ideas Daily » Daily Features
Ubiquitous anti-Israel activist Norman Finkelstein stirred up the blogosphere last week. In a YouTube interview with pro-Palestinian advocate Frank Barat, Finkelstein said that members of the Boycott, Divestment, and Sanctions movement (BDS) care less for human rights than they do for Israel's destruction.