American Jewish History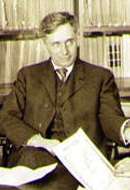 Brandeis and Zionism, In and Out of Love
Tuesday, June 19, 2012 by
Evan Moffic
| Jewish Ideas Daily » Daily Features
The Supreme Court is once again poised to define the role of government in American society; and Louis D. Brandeis, the first Jewish Supreme Court Justice, would have recognized the terms of the debate.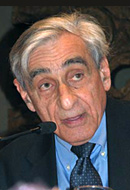 The Jewish Left, between History and Revelation
Monday, June 11, 2012 by
Alex Joffe
| Jewish Ideas Daily » Daily Features
The association of Jews with leftist ideas and movements has been a fixture of Western politics for the past 150 years. But is the relationship logical and necessary, or is it historical and contingent?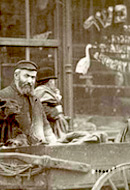 The Lower Lower East Side
Friday, June 1, 2012 by
Elliot Jager
| Jewish Ideas Daily » Daily Features
What most American Jews know about New York's Lower East Side comes from books like Irving Howe's World of our Fathers. But I was born and raised in the neighborhood at a time when there were still pushcarts along Avenue C . . .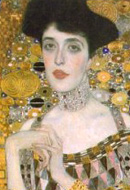 The Mona Lisa of Vienna
Wednesday, May 30, 2012 by
Susan Hertog
| Jewish Ideas Daily » Daily Features
In 1857, when Emperor Franz-Joseph pulled down the ancient stone wall encompassing Vienna, the social and cultural traditions of the country seemed to tumble with it. Impoverished immigrants, many of them Jews, flooded in from the east.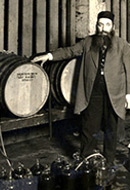 (F)rum Runners
Prohibition is perennially making a comeback, at least in the media; and this is one of those revival times. It began with the HBO TV series Boardwalk Empire, now in its second season, set in Prohibition-era Atlantic City and priding itself on its historical accuracy.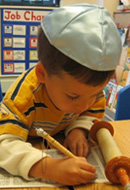 The Moral Costs of Jewish Day School
Monday, May 14, 2012 by
Aryeh Klapper
| Jewish Ideas Daily » Daily Features
There is a lot of hand-wringing these days about whether the rising costs of Jewish day schools are sustainable. The discussion has been about money: How can we get more? How can we spend less? These questions miss the point.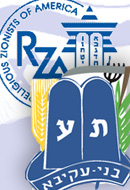 The Case of American Religious Zionism
Thursday, May 10, 2012 by
Alex Joffe
| Jewish Ideas Daily » Daily Features
Few things divide and provoke American Jews like the question of Zionism. Though many wish to remember otherwise, this was also the case before the founding of Israel in 1948.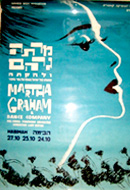 What is Jewish Dance?
For readers interested in the development of folk dance and, to a lesser extent, modern dance in Israel, Seeing Israeli and Jewish Dance, edited by Judith Brin Ingber, a dance scholar who has written widely on Israeli dance, is a valuable resource.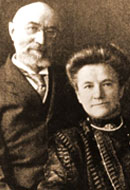 A Real Titanic Love Story
Wednesday, April 18, 2012 by
Philip Getz
| Jewish Ideas Daily » Daily Features
One hundred years ago today, the RMS Carpathia pulled into New York's Pier 54 carrying 705 survivors of the Titanic disaster. Most of the survivors were women and children from first class. But Ida Straus, one of the wealthiest and possibly one of the oldest women on board, was not among them.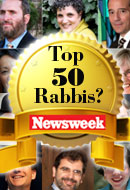 Reading between the Lists
Wednesday, April 4, 2012 by
Alex Joffe
| Jewish Ideas Daily » Daily Features
As long as humans have been writing, humans have been making lists and ranking things. The new Daily Beast/Newsweek list of "America's Top 50 Rabbis for 2012" is, like most American lists, whether of rabbis, cars, or colleges, designed to shape reality as much as reflect it.