Religious Life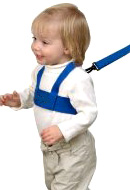 Mothering and Smothering
Tuesday, March 20, 2012 by
Brauna Doidge
| Jewish Ideas Daily » Daily Features
When did "natural" become a synonym for "good" or "better"? Advertisers tell us that everything from our food to our skincare is better when it's used in its most natural state. But haven't the philosophers tried hard to get us out of the state of nature?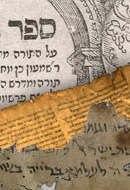 Material World
Tuesday, February 21, 2012 by
Michael Carasik
| Jewish Ideas Daily » Daily Features
When is a text not a text? When it is an object. When a Torah scroll is held up in the air so that congregants can view its columns of words, it is not being read. The words that the congregation chants are indeed found in the scroll, but in two different places.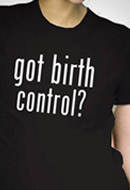 Redefining Religious Activity
Friday, February 17, 2012 by
Meir Soloveichik
| Jewish Ideas Daily » Daily Features
In August of 1790, Moses Seixas, a leading member of the Hebrew Congregation of Newport, Rhode Island, composed a letter to then President George Washington, who was visiting Newport. In his letter, Seixas gave voice to his people's love of America and its liberties.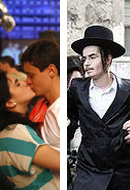 In God They Trust?
Thursday, February 9, 2012 by
Elliot Jager
| Jewish Ideas Daily » Daily Features
Stick an average alumnus of the Israeli public school system into a synagogue during morning prayers, and chances are they would be bewildered. Even if they could recollect an arid Bible class they had to endure long ago, what good would it do them? They'd still be lost.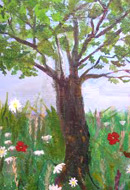 From New Year to Arbor Day
Wednesday, February 8, 2012 by
Moshe Sokolow
| Jewish Ideas Daily » Daily Features
The holiday of Tu Bishvat ("the fifteenth of Shvat") falls this year on Wednesday, February 8. What are its origins, and when and why did it become incorporated into the calendar as the Jewish "Arbor Day"?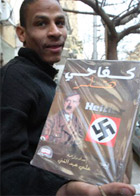 Whose Holocaust?
Friday, January 27, 2012 by
Margot Lurie
| Jewish Ideas Daily » Daily Features
For much of Europe, today is the UN-designated International Holocaust Remembrance Day. Secretary-General Ban Ki-moon has dedicated his address this year to children murdered by the Nazis, with the message that "the best tribute to the memory of these children is an ongoing effort to teach the universal lessons of the Holocaust, so that no such horror is visited upon future generations."
Highlights of 2011:
Part II
Friday, December 30, 2011 | Jewish Ideas Daily » Daily Features
Part II of our round-up of the past year's most popular features on Jewish Ideas Daily. (Part I is here.)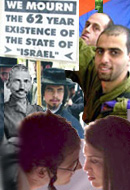 Highlights of 2011:
Part I
Thursday, December 29, 2011 | Jewish Ideas Daily » Daily Features
A two-part glimpse back at some of the year's most popular Jewish Ideas Daily features that you might have missed. Here, part I.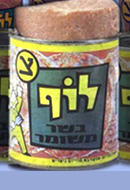 Loof
Thursday, December 22, 2011 by
Micah Stein
| Jewish Ideas Daily » Daily Features
For the millions of Israeli citizens drafted into the Israel Defense Forces over the past 60 years, military service has involved patriotism, community, self-sacrifice—and Loof, Israel's kosher Spam. But a new generation of soldiers is about to experience military service without the familiar pink meat.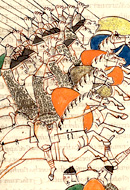 The First War of National Liberation
This is the 2,179th anniversary of the world's first war of national liberation. There have been many since. To a surprising extent, such wars have followed the pattern first established by the Maccabees. They, like later heads of independence movements, were leaders of a people conquered and occupied by a great empire.