Religious Life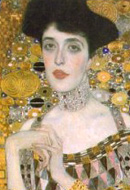 The Mona Lisa of Vienna
Wednesday, May 30, 2012 by
Susan Hertog
| Jewish Ideas Daily » Daily Features
In 1857, when Emperor Franz-Joseph pulled down the ancient stone wall encompassing Vienna, the social and cultural traditions of the country seemed to tumble with it. Impoverished immigrants, many of them Jews, flooded in from the east.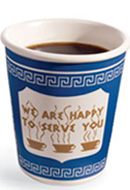 Sleepless on Shavuot
Thursday, May 24, 2012 by
Moshe Sokolow
| Jewish Ideas Daily » Daily Features
Two practices long associated with Shavuot, the "time of the revelation of the Law" (z'man matan Torateinu), are the enrolling of children in religious school and the marathon all-night study vigil (tikkun leyl Shavuot).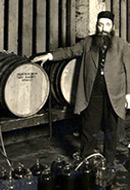 (F)rum Runners
Prohibition is perennially making a comeback, at least in the media; and this is one of those revival times. It began with the HBO TV series Boardwalk Empire, now in its second season, set in Prohibition-era Atlantic City and priding itself on its historical accuracy.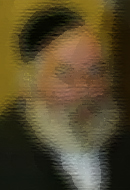 Abuse Among the Orthodox: Bad News, Good News
Monday, May 21, 2012 by
Yoel Finkelman
| Jewish Ideas Daily » Daily Features
First, the bad news: Sexual, physical, and emotional abuse occurs in Orthodox Jewish communities. Next, the worse news: Two recent New York Times stories are just the latest piece of evidence that Orthodox communities are often in denial and worse.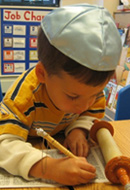 The Moral Costs of Jewish Day School
Monday, May 14, 2012 by
Aryeh Klapper
| Jewish Ideas Daily » Daily Features
There is a lot of hand-wringing these days about whether the rising costs of Jewish day schools are sustainable. The discussion has been about money: How can we get more? How can we spend less? These questions miss the point.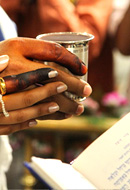 Mumbai Wedding
Friday, May 4, 2012 by
Joseph Mayton
| Jewish Ideas Daily » Daily Features
As the afternoon sun hit its peak, Haran and I pulled up to his small one-and-a-half-bedroom flat on the outskirts of East Mumbai, India, some 20 minutes from the airport. The building's shiny tin roof showed that money was in short supply. But inside the apartment, with Indian hospitality, Haran's wife Geeta served me perfectly spiced hot tea.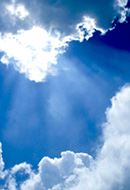 Back From Heaven
Wednesday, April 25, 2012 by
Micah Stein
| Jewish Ideas Daily » Daily Features
In May 2011, Gallup conducted its annual "Values and Beliefs" poll, seeking to quantify religious demographics and beliefs in America. One question struck a national nerve, eliciting a consensus that defied religious or cultural distinctions. The question: Do you believe in heaven? The answer: Yes, overwhelmingly.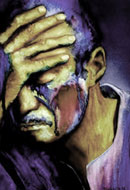 Among the Mourners of Zion
Wednesday, April 11, 2012 by
Micah Stein
| Jewish Ideas Daily » Daily Features
We are a nation of mourners this month, collectively observing the Jewish rituals of grief in memory of . . . well, something or other. The occasion for mourning is the Omer, which began on Saturday night; the reason for mourning is more mysterious.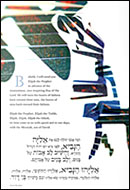 Not Everything is Illuminated
Tuesday, April 10, 2012 by
Ben Greenfield
| Jewish Ideas Daily » Daily Features
Judaism is famously infatuated with text; and the New American Haggadah, with contemporary authors Jonathan Safran Foer and Nathan Englander listed as editor and translator, respectively, is the latest in a long line of love letters by Jews to their object of adoration.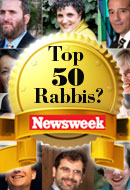 Reading between the Lists
Wednesday, April 4, 2012 by
Alex Joffe
| Jewish Ideas Daily » Daily Features
As long as humans have been writing, humans have been making lists and ranking things. The new Daily Beast/Newsweek list of "America's Top 50 Rabbis for 2012" is, like most American lists, whether of rabbis, cars, or colleges, designed to shape reality as much as reflect it.