Israel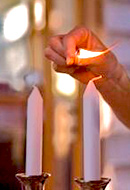 The Turning of the Torah Tide
"Torah Judaism today retains more of its youth than at any time since the Haskalah."  Historian Marc Shapiro recently made this remark.  Can he possibly be correct?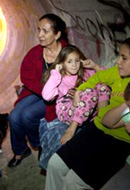 A World Without Enemies
Monday, December 3, 2012 by
Aryeh Tepper
| Jewish Ideas Daily » Daily Features
In Isaac Babel's 1931 short story "Argamak," a Jewish intellectual "thirsting for peace and happiness" joins a Red cavalry division made up of Jew-hating Cossacks.  The division commander understands the Jew's strange choice—and has contempt for it.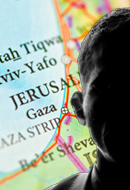 Israel's Friends in Gaza
Thursday, November 29, 2012 by
Alex Joffe
| Jewish Ideas Daily » Daily Features
Hamas was quick to declare victory in the latest conflict with Israel.   A closer look at the price it paid in terms of personnel and equipment shows that its bravado was false.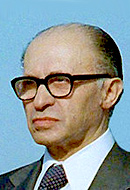 The Peacemaker
Monday, November 26, 2012 by
Seth Lipsky
| Jewish Ideas Daily » Daily Features
About Menachem Begin the thing that I remember most was the way he talked.  Begin wouldn't say that he was born on the eve of the First World War; he'd say, as he did when a group of us from the Wall Street Journal interviewed him in 1981, that he was born "into" World War I.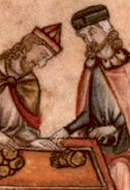 Renaissance Men
Monday, November 5, 2012 by
Adina M. Yoffie
| Jewish Ideas Daily » Daily Features
Hugo Grotius. Isaac Abravanel. Rabbi Joseph B. Soloveitchik.  These are not names normally mentioned in the same breath, but taken together, their experiences with and thoughts regarding interfaith encounters are instructive.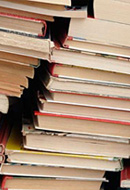 Crisis in the Curriculum
Monday, October 22, 2012 by
Yoel Finkelman
| Jewish Ideas Daily » Daily Features
In 1953, in a bold move, Israel passed a State Education Law.  Before then, Israeli education was run by political movements and parties which used their schools not just to teach the three R's but to indoctrinate as many unsuspecting youngsters as possible.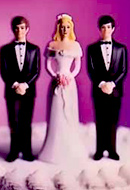 The "Married to another Man" Story
Friday, October 12, 2012 by
Shai Afsai
| Jewish Ideas Daily » Daily Features
In the introduction to his popular and influential history of the Arab-Israeli conflict, The Iron Wall, Oxford professor Avi Shlaim tells this story: "The publication of [Herzl's] The Jewish State evoked various reactions in the Jewish com­munity, some strongly favorable, some hostile, and some skeptical . . ."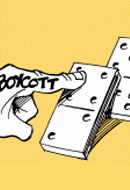 Strategic Investment in Israel's New War
Wednesday, October 10, 2012 by
Ronen Shoval
| Jewish Ideas Daily » Daily Features
Foreign governments, acting thoughtfully and strategically, fund dozens of non-governmental organizations (NGOs) that form a flourishing anti-Israel movement within Israel itself.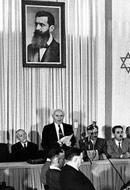 In Defense of the Nation-State
Daniel Gordis wants you to know that if you want tolerance, diversity and freedom, you should work for Zionism.  In his new book, Gordis weaves the work of political theorists and historians into a compelling case for the nation-state in general and Israel in particular.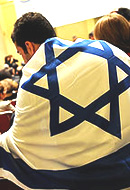 At Last, Zion
Milan Kundera once defined a small nation as "one whose very existence may be put in question at any moment; a small nation can disappear, and it knows it."  Israel is a small country. This is not to say that extinction is its fate. Only that it can be.