Islam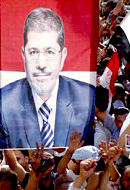 The Muslim Brotherhood's Patient Jihad
Mohamed Morsi's recent election as president of Egypt has proved a matter of concern.  A candidate from the radical Islamist Muslim Brotherhood, many fear that Morsi's victory will threaten Egyptian-Israeli peace.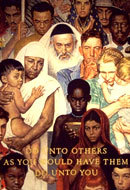 Human Rights and Religious Wrongs
Friday, January 13, 2012 by
Jonathan Neumann
| Jewish Ideas Daily » Daily Features
Although the discourse on human rights has a long pedigree, traceable at least to early modern natural rights theory and politics, the philosophical case for human rights against one alternative, religion, has yet to be made.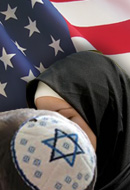 Muslims and Jews in America
Monday, October 10, 2011 by
Aryeh Tepper
| Jewish Ideas Daily » Daily Features
Consider these two questions: During the past ten years, approximately 170 American Muslims have been arrested for plotting terror attacks against Jews or materially aiding other terrorists.