Hungary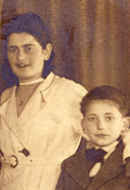 Not Ordinary at All
Friday, January 25, 2013 by
Chaya Glasner
| Jewish Ideas Daily » Daily Features
Ban Ki-Moon dedicated this year's International Holocaust Remembrance Day to the uncelebrated "ordinary" rescuers of Nazi victims.  But Jewish rescuer and survivor Berta Rubinsztejn is anything but ordinary.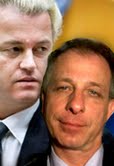 Lambs to the Slaughter
Wednesday, August 22, 2012 by
Ben Cohen
| Jewish Ideas Daily » Daily Features
Last week, the normally cautious Jewish community of Amsterdam took the unusual step of describing a member of the Dutch parliament as a "serious danger to Jews in the Netherlands and consequently Europe as a whole."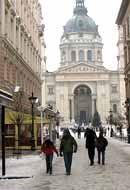 Danube Blues
Thursday, July 12, 2012 by
Elliot Jager
| Jewish Ideas Daily » Daily Features
"Be sure not to wear a kippah on the street," a veteran Hungarian-Israeli businessman cautioned as we disembarked at Budapest's Ferihegy Airport.  With public opinion surveys showing it to be among the most anti-Semitic countries in Europe, I took warnings to be Jewishly discreet to heart throughout our visit to the Hungarian capital.