History & Politics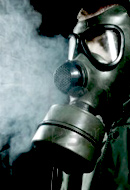 Chemical Warfare in the Middle East: A Brief History
Thursday, December 13, 2012 by
Alex Joffe
| Jewish Ideas Daily » Daily Features
At this time of Hanukkah's memories of Syrian tyrants past, the Syrian tyrant present, Bashar al-Assad, has reportedly assembled chemical weapons for use against the rebellion.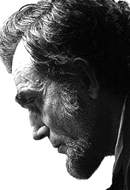 Lincoln's "Limp"
Friday, November 30, 2012 by
Judy Sokolow
| Jewish Ideas Daily » Daily Features
Abraham Lincoln was a transcendently great American president.  Yet Steven Spielberg's recently released film Lincoln depicts him as a practitioner of political chicanery and manipulation.  Must an individual be calculating and deceitful in order to be a great leader?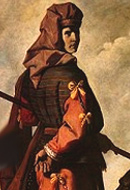 Jacob's Sons in the Bishop's Palace
The current Baron Rothschild is one of the British philanthropists backing a new museum of Christianity in Britain, built around a dazzling series of thirteen Baroque paintings, each over eight feet tall.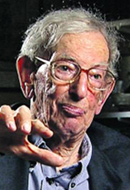 Can Jews Write History?
Thursday, November 8, 2012 by
Alex Joffe
| Jewish Ideas Daily » Daily Features
In his well-known book Nations and Nationalism since 1780: Programme, Myth, Reality, historian Eric Hobsbawm made the remarkable assertion that "no serious historian of nations and nationalism can be a committed political nationalist."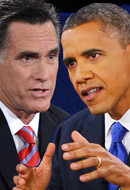 The Jewish Vote, Once and Future
Tuesday, November 6, 2012 | Jewish Ideas Daily » Daily Features
This Election Day reminds us, yet again, of the paradox of the "Jewish vote" in American politics.  Here is a series of varied snapshots of the Jewish vote as it has looked to different writers for Jewish Ideas Daily over the past two years.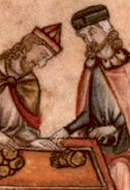 Renaissance Men
Monday, November 5, 2012 by
Adina M. Yoffie
| Jewish Ideas Daily » Daily Features
Hugo Grotius. Isaac Abravanel. Rabbi Joseph B. Soloveitchik.  These are not names normally mentioned in the same breath, but taken together, their experiences with and thoughts regarding interfaith encounters are instructive.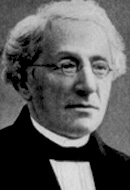 Max Lilienthal's Aborted Return
Wednesday, October 31, 2012 by
Allan Arkush
| Jewish Ideas Daily » Daily Features
In Bruce L. Ruben's new biography Max Lilienthal: The Making of the American Rabbinate, about one of the pioneers of the American Reform movement, I was surprised to learn that Lilienthal almost made a second trip to Tsarist Russia.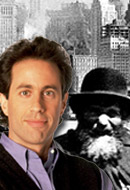 Promises, Promises
Thursday, October 25, 2012 by
Lawrence Grossman
| Jewish Ideas Daily » Daily Features
City of Promises, a new three-volume history of Jewish New York, is remarkable for the complex metamorphoses it explains—and for the 21st century transformation it doesn't mention.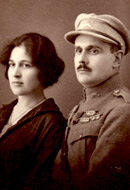 The Portuguese Dreyfus
Wednesday, October 24, 2012 by
Kevin Zdiara
| Jewish Ideas Daily » Daily Features
In 1894, the Jewish Captain Alfred Dreyfus was wrongly convicted of treason by an anti-Semitic French military court.  The world remembers Dreyfus.  It should also remember the Jewish military officer Artur Carlos de Barros Basto, wrongly convicted by an anti-Semitic Portuguese military court in 1937.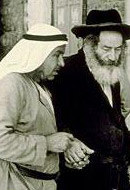 Cousins: Jews and Arabs Seek Each Other Out
Thursday, October 18, 2012 by
Moshe Sokolow
| Jewish Ideas Daily » Daily Features
Absence makes the heart grow fonder. So, it seems, is the rule governing Jews and Arabs: the farther apart they are from one another, the greater their mutual interest, while the greater their proximity, the more antagonistic they seem.