Hebrew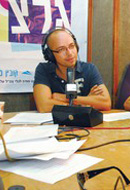 Radio Israel
Monday, August 1, 2011 by
Elliot Jager
| Jewish Ideas Daily » Daily Features
Radio in Israel is as ubiquitous as hummus, falafel, and politics. During their morning and evening commutes, motorists as well as bus passengers (captive to the listening tastes of their drivers) are likely to be hearing either one of seven Israel Broadcasting Authority (IBA) affiliated stations or one of two Army Radio outlets.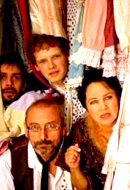 Montreal, a Love Story
Tuesday, June 28, 2011 by
Allan Nadler
| Jewish Ideas Daily » Daily Features
The second International Yiddish Theater Festival, an elaborate ten-day fete whose program ranges from carnavalesque performances to academic symposia, just wrapped up last week in Montreal. What is especially surprising about this celebration is that Montreal is a city with a Jewish population of less than 80,000.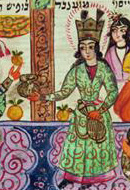 Purim Puzzles
Purim, Judaism's strangest holiday (which this year falls on March 20), is prescribed by what may be the strangest book in the Hebrew Bible, the scroll (m'gilah) of Esther. Two public readings of the book, one at night and the other in the morning, tell a story of Persian palace intrigue in the fifth century B.C.E., a recitation accompanied by the holiday's decidedly unspiritual noisemaking, tippling, and masquerade.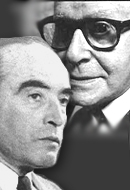 Writing American Hebrew
Friday, February 25, 2011 by
Yehudah Mirsky
| Jewish Ideas Daily » Daily Features
Once upon a time, and not so long ago at that, Hebrew literature was written and read in the United States. That is no longer the case, but there is no reason why today this fascinating body of work should remain "one of the best-kept secrets of Jewish American cultural history."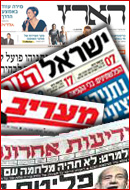 Press Freedom, Israeli-Style
Tuesday, January 11, 2011 by
Elliot Jager
| Jewish Ideas Daily » Daily Features
If, as Walter Lippmann wrote, the newspaper is the bible of democracy, the land of the Bible is exceptionally well endowed with that precious commodity.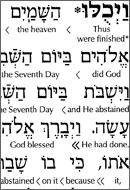 Who Needs Hebrew?
Thursday, January 6, 2011 by
Yehudah Mirsky
| Jewish Ideas Daily » Daily Features
In 1967, on a visit to Jerusalem, the American novelist Saul Bellow met Shmuel Yosef Agnon, Israel's Nobel laureate in literature. "This spare old man," Bellow would recall, "asked me if any of my books had been translated into Hebrew. If they had not been, I had better see to it immediately, because, he said, they would survive only in the Holy Tongue."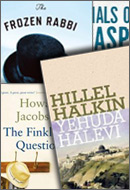 A Year in Books
Thursday, December 23, 2010 by
D.G. Myers
| Jewish Ideas Daily » Daily Features
It was a good year for Jewish books in English. From the popular to the scholarly, here is a reader's and buyer's guide to 34 of the best.
The Mad Mystic of Bratslav
Monday, November 1, 2010 by
Allan Nadler
| Jewish Ideas Daily » Daily Features
Rabbi Nahman of Bratslav (1772-1811) is the strangest and most paradoxical leader in the history of Hasidism, and one of its most original, albeit mad, geniuses. Nahman has been an object of both literary fascination and considerable scholarly research. He also shares center stage with Franz Kafka (1888-1924) in Rodger Kamenetz's Burnt Books.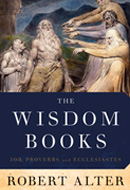 Englishing the Hebrew Bible
Friday, October 8, 2010 by
David Curzon
| Jewish Ideas Daily » Daily Features
All translators of the Hebrew Bible into English work in the shadow of the genius of the King James Version (KJV), done in the 17th century and still in wide use today despite its thee's and thou's. Jewish translations, following the sequence and other features of the Hebrew Bible, and guided by rabbinic understandings, have been brought out by the Jewish Publication Society (JPS) and others.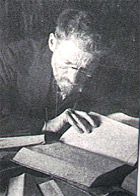 Speaking of Hebrew
Monday, April 26, 2010 | Jewish Ideas Daily » Daily Features
Over time, successful social transformations lose their capacity to amaze. So it is that we forget just how astounding was the modern revival of Hebrew as a language suitable for all aspects of life. Of course, Hebrew never really died; throughout history it was the written language of scholarship and religious thought, and the spoken and sung language of prayer. This rich and multi-layered legacy was mined by the Zionist writers, linguists, and educators who over decades would painstakingly bring forth the modern Hebrew language. Among the questions they had to settle was how, exactly, to pronounce it. The decision was to...