Current Affairs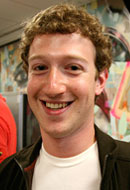 Jewish Philanthropy 2.0
Wednesday, February 23, 2011 by
Alex Joffe
| Jewish Ideas Daily » Daily Features
Jewish mega-donors are hardly news. It is also a commonplace that wealthy Jews allocate less than 25 percent of their giving to specifically Jewish causes. Of the two facts, the latter has understandably puzzled and frustrated fund raisers for Jewish causes. But is it really so mysterious?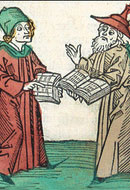 Jewish-Christian Dialogue Today
Monday, February 21, 2011 by
Yehudah Mirsky
| Jewish Ideas Daily » Daily Features
How do today's Jews and Christians encounter one another? The most obvious way is in the countless interactions of Jewish and Christian colleagues and acquaintances in a host of daily settings, including exchanges on their respective religious attitudes and experiences.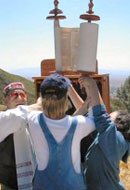 Spirituality Lite
Tuesday, February 15, 2011 by
Aryeh Tepper
| Jewish Ideas Daily » Daily Features
A simple truth lurks behind the rise of "post-denominationalism" in Jewish religious life. It is that increasing numbers of Jews are becoming less interested in defining what Judaism means than in sampling aspects of the Jewish tradition that seem to promise spiritual vitality.
Blood Libels
Monday, January 31, 2011 by
Allan Nadler
| Jewish Ideas Daily » Daily Features
Among the unexpected consequences of the January 9 shooting tragedy in Tucson has been the introduction into American public discourse of a term seldom used and poorly understood.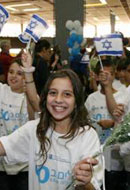 Counting Jews
Wednesday, December 1, 2010 by
Elliot Jager
| Jewish Ideas Daily » Daily Features
A newly-released World Jewish Population Report has been making waves. Some critics, especially in Israel, charge that the report, in claiming the existence of a non-Jewish majority between the Jordan River and the Mediterranean Sea, is both slanted and unduly pessimistic. Other critics, especially in the Diaspora, complain that the report is too old-fashioned in its definition of Jewishness.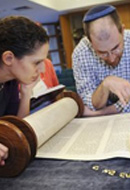 Who Needs Denominations?
Wednesday, October 20, 2010 by
Yehudah Mirsky
| Jewish Ideas Daily » Daily Features
Several weeks ago, an American law professor who serves on his synagogue's search committee for a new rabbi put forward the provocative argument that the process was not only stifling but illegal. The culprit, he wrote, was the highly restrictive role played by national rabbinic bodies.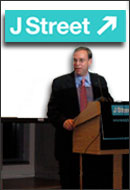 The J Street Scandal
The recent scandal involving the lobbying group J Street, a liberal organization founded in 2008 that bills itself as "pro-Israel and pro-peace," may seem to some like a tempest in a teapot. In fact it is very significant, especially to anyone concerned about Israel, its future, and its relationship to the United States.
A Tale of Two Lobbies
Wednesday, September 8, 2010 by
Ruth R. Wisse
| Jewish Ideas Daily » Daily Features
The problem of the Arab-Israel conflict begins with the term itself, which misrepresents the unilateral Arab war against Israel as a bilateral dispute. Unilateral aggression is not unheard of—when did Poland ever aggress against Germany or Russia?—but nothing in United Nations history compares in intensity or fixity with Arab belligerence toward Israel, a UN member state.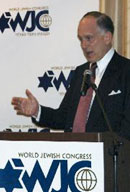 World Jewish Congress
Monday, August 30, 2010 by
Elliot Jager
| Jewish Ideas Daily » Daily Features
In a show of solidarity with Israel, leaders of the World Jewish Congress (WJC) will be gathering in Jerusalem at the end of the month. Not to be confused with the American Jewish Congress, of which it was originally an outgrowth, or the World Zionist Congress, founded by Theodor Herzl, the WJC is an umbrella group of Diaspora organizations (including the European Jewish Congress, the Latin American Jewish Congress, and others) that defines itself somewhat grandly as "the diplomatic arm of the Jewish people." If you haven't heard of it, there's a reason.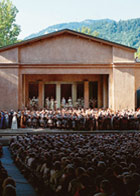 Easter
Thursday, April 1, 2010 | Jewish Ideas Daily » Daily Features
Around the world this weekend, Christians are preparing to celebrate Easter, the holiday marking the death and resurrection of Jesus and the culmination of the period of penitence that began with Ash Wednesday on February 17. The first bishops in Jerusalem were Jews, and so the early Christian community commemorated the Feast of the Resurrection on the fourteenth day of the Hebrew month of Nisan, coinciding with the Jewish festival of Passover. In Temple times, the essential rite of Passover was the slaughter of a paschal lamb; the Christian Bible explicitly tied this ritual with Rome's crucifixion of Jesus:...