Commentary & Criticism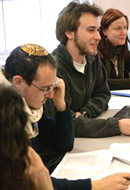 Reconstructing Judaism
Wednesday, August 3, 2011 by
Joseph J. Siev
| Jewish Ideas Daily » Daily Features
At a time when all three major Jewish denominations in America—Orthodox, Conservative, and Reform—find themselves in a state of deep internal fracture, a fourth and much smaller movement, Reconstructionism, has just voted to create a unified body to coordinate the activities of its lay and rabbinical arms.
Slaughterhouse Rules
Friday, July 29, 2011 by
Elli Fischer
| Jewish Ideas Daily » Daily Features
Pending approval by its upper house of parliament, the Netherlands will join Switzerland and a handful of other Western countries in mandating that animals slaughtered for food must first be stunned unconscious, generally by a hammer blow to the skull.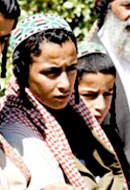 The Loyalties of the Sephardim
Friday, July 22, 2011 by
Aryeh Tepper
| Jewish Ideas Daily » Daily Features
In a recent Haaretz column, Gideon Levy, the radical leftist polemicist, sounded the warning that Israel's religious Zionists—"the knitted skullcaps"—have joined hands with the ultra-Orthodox and the Sephardim to form "a united tribe of zealots."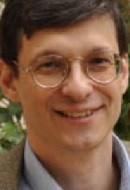 The Bible and the Good Life
Thursday, July 14, 2011 by
Aryeh Tepper
| Jewish Ideas Daily » Daily Features
What manner of work is the Hebrew Bible? The 17th-century freethinker Baruch (Benedict) Spinoza had an answer. As part of his war to emancipate philosophy from the influence of religion, he reduced the biblical message to, in effect, one word: obedience.
The Reluctant Renegade
Tuesday, July 12, 2011 by
Elliot Jager
| Jewish Ideas Daily » Daily Features
Since its founding, Conservative Judaism in the U.S. has defined itself in sharp contrast to Reform, pursuing a more religiously centrist and Zionist middle course. Its UK parallel, Masorti ("traditional") Judaism, was born as a secession movement from Orthodoxy—inspired by theologian Louis Jacobs.
What is Aggadah, and How to Read It
Thursday, July 7, 2011 by
Elli Fischer
| Jewish Ideas Daily » Daily Features
Although the Talmud is best known for its discourse on religious law, its pages contain a vast amount of non-legal material, including ethical teachings, interpretations of biblical narratives (midrash), and excurses on topics from brain surgery to dream interpretation.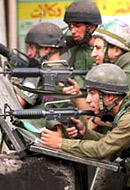 The Jewish Way in War
Wednesday, June 1, 2011 by
Elliot Jager
| Jewish Ideas Daily » Daily Features
How can democracies, acting under the conventions of international law, defeat Islamist terrorists operating by their own benighted rules? How, especially when UN member-states are prepared to enable terrorists by perverting the rules of war and human rights?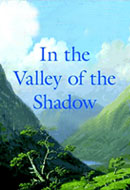 "The Sickening Question": God, Cancer, and Us
Many scholars of the Bible and ancient Judaism prefer to focus exclusively on ancient texts and the world that produced them, refraining from engaging with the implications of their work for contemporary religious life. James L. Kugel has never been one of those scholars.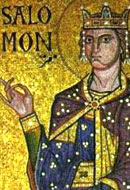 Seeking Solomon
For traditionalists, the biography of King Solomon is enshrined in the Bible, in the narrative accounts in the books of Kings and Chronicles. The son of King David, who spent his career battling Israel's enemies, Solomon is depicted as ushering in an era of peace and prosperity. Yet the Bible also relates that Solomon took numerous foreign wives and concubines—one thousand in total—who led him to worship foreign gods and build shrines for their service.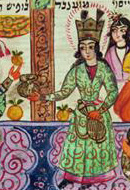 Purim Puzzles
Purim, Judaism's strangest holiday (which this year falls on March 20), is prescribed by what may be the strangest book in the Hebrew Bible, the scroll (m'gilah) of Esther. Two public readings of the book, one at night and the other in the morning, tell a story of Persian palace intrigue in the fifth century B.C.E., a recitation accompanied by the holiday's decidedly unspiritual noisemaking, tippling, and masquerade.