Commentary & Criticism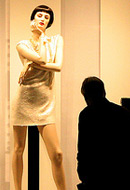 The Tenth Commandment and Thoughtcrime
Tuesday, May 29, 2012 by
Yehudah Mirsky
| Jewish Ideas Daily » Daily Features
The Ten Commandments lay out a blueprint for relations, first, between God and Israel and then, between God and humanity; the Shabbat serves as the hinge between the two.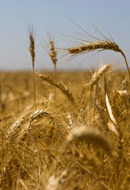 Shavuot: The Stopping Point
Friday, May 25, 2012 by
Michael Carasik
| Jewish Ideas Daily » Daily Features
There is always something going on in the Jewish festival calendar. From the fast of the 10th of Tevet through Hanukkah right around to the next fast of the 10th of Tevet on December 23rd, it's hard to go more than four or five weeks in a row without finding some special day to be observed.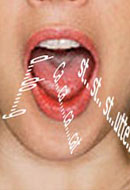 The Stuttering Servant
Thursday, April 12, 2012 by
Samuel Davidkin
| Jewish Ideas Daily » Daily Features
Stuttering, the curious speech impediment that causes a few percent of the mostly male population to succumb unpredictably and unwillingly to occasional muteness, most recently received attention with the Oscar-winning film The King's Speech, the story of Britain's wartime King George VI.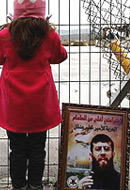 Martyr in Waiting
Friday, March 16, 2012 by
Elliot Jager
| Jewish Ideas Daily » Daily Features
The Palestinian Islamic Jihad operative Khader Adnan, currently under administrative detention in Israel, has announced the end of his 66-day hunger strike in exchange for a commitment by Israeli authorities to set him free on April 17. His pending release raises a moral dilemma.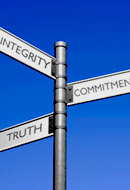 Jewish Ethics, from Ancient Bible to Modern Bus
The next time someone tells you that ethical behavior doesn't need a foundation in religious teaching, step onto an Israeli bus (it doesn't have to be the gender-segregated variety) or open a mass-circulation Israeli newspaper and see how religion puts Jewish ethics on steroids.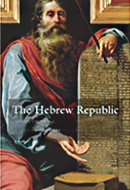 The Dangerous Mr. Nelson
Eric Nelson is a danger to academia. You would not think so from his background. He is the Frederick S. Danziger Associate Professor of Government at Harvard University. He has had a proper education, at Harvard and Trinity College, Cambridge.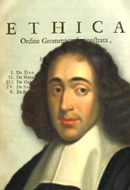 The Pale God
Friday, February 3, 2012 by
Aryeh Tepper
| Jewish Ideas Daily » Daily Features
Imagine God not as a benign force infusing the universe with love and sustaining it with mercy, and not as a stern judge smiting sinners from on high with his cosmic zap-gun, but as a grandfatherly figure, kind but, truth be told, somewhat out of it, sitting in a corner, tolerant of the various paths his children have chosen.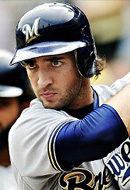 Judaism on Steroids
Monday, January 9, 2012 by
Micah Stein
| Jewish Ideas Daily » Daily Features
Ryan Braun, the reigning MVP of baseball's National League, is having a rough offseason. On December 12, ESPN reported that Braun had tested positive for a performance-enhancing drug (PED) after a league-mandated drug test revealed elevated levels of testosterone in his system.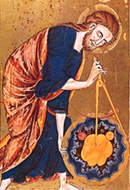 The Genesis of Modern Science
Tuesday, October 18, 2011 by
David Curzon
| Jewish Ideas Daily » Daily Features
Copernicus, Galileo, Kepler, Descartes, Newton, and the other founders of modern science were all believers in the truths of the opening chapter in the Hebrew Bible.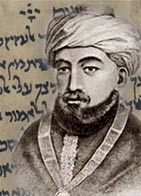 Who Owns Maimonides?
Wednesday, October 5, 2011 by
Joshua Halberstam
| Jewish Ideas Daily » Daily Features
Abraham Joshua Heschel once suggested that if one didn't know that "Maimonides" was a person, one would assume it was the name of a university. Heschel was referring to the monumental breadth and influence of the 12th-century philosopher's work.