Ban Ki-moon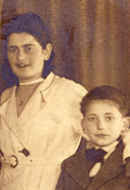 Not Ordinary at All
Friday, January 25, 2013 by
Chaya Glasner
| Jewish Ideas Daily » Daily Features
Ban Ki-Moon dedicated this year's International Holocaust Remembrance Day to the uncelebrated "ordinary" rescuers of Nazi victims.  But Jewish rescuer and survivor Berta Rubinsztejn is anything but ordinary.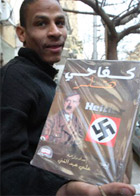 Whose Holocaust?
Friday, January 27, 2012 by
Margot Lurie
| Jewish Ideas Daily » Daily Features
For much of Europe, today is the UN-designated International Holocaust Remembrance Day. Secretary-General Ban Ki-moon has dedicated his address this year to children murdered by the Nazis, with the message that "the best tribute to the memory of these children is an ongoing effort to teach the universal lessons of the Holocaust, so that no such horror is visited upon future generations."