American Zionism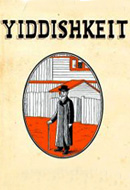 Enmity; or, Yiddish in America
Monday, September 12, 2011 by
Allan Nadler
| Jewish Ideas Daily » Daily Features
He was irascible, neurotic, self-obsessed, and socially inept; a brilliant misfit and misanthropic dilettante. Upon his death in July 2010, Harvey Pekar's few close friends insisted that the underground comic-book writer was also a gem in the rough, an out-of-date socialist naïf.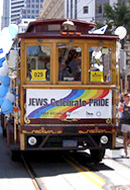 Frisco Kids
Everyone knows the caricature of a New York Jew: intellectual, neurotic, reflexively liberal. In recent years, the reach of the caricature has expanded to cover not just New York Jews but urban Jews on America's "left coast." But a new book comprehensively and compellingly describes a Jewish population whose liveliness belies any stereotype.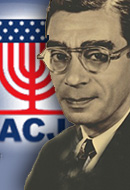 Jews against Zionism
It will come as a surprise to many that the current adamant Palestinian refusal to recognize Israel as a Jewish state was once American policy. An even greater surprise is that an American rabbi and the Jewish organization he headed played a major role in the government's articulation of that policy.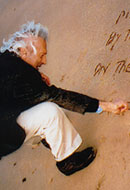 The Jewish Samuel Menashe
Monday, August 29, 2011 by
David Curzon
| Jewish Ideas Daily » Daily Features
The poet Samuel Menashe, who died on August 22 at the age of eighty-five, grew up in Queens, New York. His poems have always been appreciated by other poets; but, until late in his life, his poetry did not receive the attention it deserved.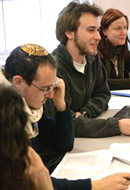 Reconstructing Judaism
Wednesday, August 3, 2011 by
Joseph J. Siev
| Jewish Ideas Daily » Daily Features
At a time when all three major Jewish denominations in America—Orthodox, Conservative, and Reform—find themselves in a state of deep internal fracture, a fourth and much smaller movement, Reconstructionism, has just voted to create a unified body to coordinate the activities of its lay and rabbinical arms.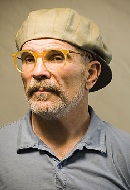 David Mamet's Homecoming
Monday, July 18, 2011 by
Alex Joffe
| Jewish Ideas Daily » Daily Features
A new book by the playwright, director, and author David Mamet is by definition a significant literary event—but to judge from its critical reception, The Secret Knowledge is not only a bad book but possibly an evil one. Why such heat?
The Reluctant Renegade
Tuesday, July 12, 2011 by
Elliot Jager
| Jewish Ideas Daily » Daily Features
Since its founding, Conservative Judaism in the U.S. has defined itself in sharp contrast to Reform, pursuing a more religiously centrist and Zionist middle course. Its UK parallel, Masorti ("traditional") Judaism, was born as a secession movement from Orthodoxy—inspired by theologian Louis Jacobs.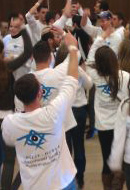 Getting Birthright Wrong
Wednesday, July 6, 2011 by
Philip Getz
| Jewish Ideas Daily » Daily Features
In mid-June, The Nation magazine, which for decades has provided a special platform for Jewish critics of Zionism, published an article by a young alumna of Birthright Israel, the organization that since 1999 has sent 260,000 young Diaspora Jews (including this writer) on free ten-day tours of the Holy Land.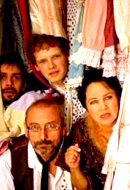 Montreal, a Love Story
Tuesday, June 28, 2011 by
Allan Nadler
| Jewish Ideas Daily » Daily Features
The second International Yiddish Theater Festival, an elaborate ten-day fete whose program ranges from carnavalesque performances to academic symposia, just wrapped up last week in Montreal. What is especially surprising about this celebration is that Montreal is a city with a Jewish population of less than 80,000.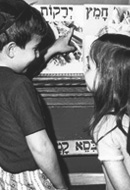 Hebrew School
Wednesday, June 22, 2011 by
Allan Arkush
| Jewish Ideas Daily » Daily Features
Samson Benderly, one might say, had crusading in his blood. A direct descendant of Jacob Emden, the zealous 18th-century European battler against Sabbateanism, he spent his youth in Palestine before coming to the United States in 1898 with the aim of becoming a physician.