War & Peace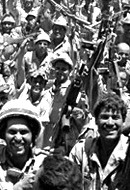 The Six-Day War: Day Six
After five days spent battling Arab forces, Israel now faced a new opponent: time. With the Egyptians and Jordanians out of the war, and the Syrians having agreed to a ceasefire, the Security Council was becoming restless.
The Six-Day War: Day Five
Once Dayan decided against a limited attack in the Golan and opted instead to take the entire Heights, Israel's air force pounded the Syrians.  The Syrians had supposed the Israelis to be tired and intimidated by their incessant shelling . . .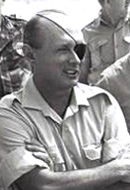 Day Four: "Attack! Attack!"
Friday, June 8, 2012 by
Allan Arkush
| Jewish Ideas Daily » Daily Features
On June 1, 1967, when Prime Minister Levi Eshkol yielded to public pressure and turned over the portfolio of defense minister to former IDF chief of staff Moshe Dayan, the mood in Israel changed overnight.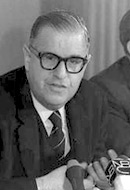 The Six-Day War: Day Two
On June 6th, 1967, by 8:00 a.m. Tel Aviv time, Israeli forces had entered el-Arish. It initially seemed desolate, but the Israelis were soon under fire from every window. Israel's leadership, not expecting the war to move so quickly, had not considered what do to beyond el-Arish.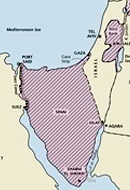 On the Eve of the Six-Day War
Forty-five years ago today, on June 4, 1967, Israel and the Jewish world were in suspense. Today, we recall the Six-Day War as a stunning martial victory by the Jewish state; but on the war's eve, this outcome was wholly unforeseeable. Indeed, the odds appeared firmly stacked against Israel.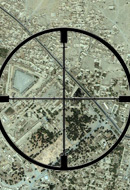 Find, Fix, Finish
Tuesday, May 1, 2012 by
Alex Joffe
| Jewish Ideas Daily » Daily Features
What is the threat? Al-Qaeda? "Terrorism"? "Violent religious extremism"? Israeli analysts call it "global jihad," but U.S. leadership has carefully circumscribed it as "al-Qaeda" or, even more narrowly, personified it as Osama bin Laden and his minions, hijackers of planes and Islam.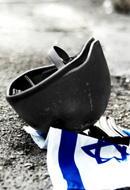 Independence Day
Thursday, April 26, 2012 by
Alex Joffe
| Jewish Ideas Daily » Daily Features
Every spring, within a single week, Israel commemorates Yom Hashoah, Yom Hazikaron, and Yom Ha'atzma'ut. These days revisit the core drama of the modern Jewish experience. They are also among the most controversial in the Israeli calendar.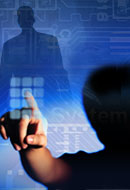 The Unseen Shield
Tuesday, April 3, 2012 by
Elliot Jager
| Jewish Ideas Daily » Daily Features
The news report hardly makes an impression on most Israelis: another West Bank checkpoint search, another discovery of explosives and weapons, and the familiar finale: "The suspect was taken in for questioning by the Shin Bet."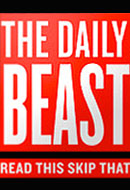 Peter Beinart, I Quit.
Monday, April 2, 2012 by
Yoel Finkelman
| Jewish Ideas Daily » Daily Features
Peter Beinart's new blog on the Daily Beast titled Open Zion (formerly Zion Square) is dedicated to an "open and unafraid conversation about Israel, Palestine, and the Jewish future."  But after several weeks of Open Zion, one writer has concluded that its conversation is not, in fact, open—and is not one in which he can continue to take part. Here, he resigns his position.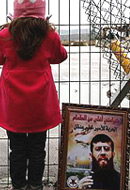 Martyr in Waiting
Friday, March 16, 2012 by
Elliot Jager
| Jewish Ideas Daily » Daily Features
The Palestinian Islamic Jihad operative Khader Adnan, currently under administrative detention in Israel, has announced the end of his 66-day hunger strike in exchange for a commitment by Israeli authorities to set him free on April 17. His pending release raises a moral dilemma.