War & Peace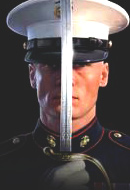 Clothes Make the Man
Friday, December 7, 2012 by
Chaim Saiman
| Jewish Ideas Daily » Daily Features
The recent daf yomi Shabbat 63 appears to present just the technicalities of what can and cannot be transported on Shabbat.  Yet it is simultaneously an exploration of war, peace, and the nature of manhood.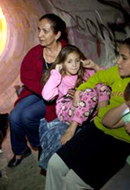 A World Without Enemies
Monday, December 3, 2012 by
Aryeh Tepper
| Jewish Ideas Daily » Daily Features
In Isaac Babel's 1931 short story "Argamak," a Jewish intellectual "thirsting for peace and happiness" joins a Red cavalry division made up of Jew-hating Cossacks.  The division commander understands the Jew's strange choice—and has contempt for it.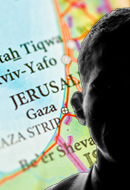 Israel's Friends in Gaza
Thursday, November 29, 2012 by
Alex Joffe
| Jewish Ideas Daily » Daily Features
Hamas was quick to declare victory in the latest conflict with Israel.   A closer look at the price it paid in terms of personnel and equipment shows that its bravado was false.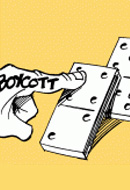 Strategic Investment in Israel's New War
Wednesday, October 10, 2012 by
Ronen Shoval
| Jewish Ideas Daily » Daily Features
Foreign governments, acting thoughtfully and strategically, fund dozens of non-governmental organizations (NGOs) that form a flourishing anti-Israel movement within Israel itself.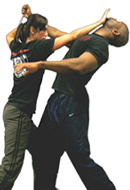 Krav Maga
The year was 1987 when the Intifada started.  Just after few months after I had joined a Jerusalem judo club, our instructor told us he was going to make a change in our practice sessions: we would now divide our classes between judo and krav maga.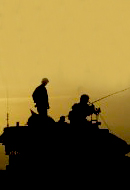 The Soul of the Sabra
Thursday, September 6, 2012 by
Allan Arkush
| Jewish Ideas Daily » Daily Features
For those who have been taught—by Peter Beinart or some other recent chronicler of Israel's history—that Zionism only began to go awry after 1967, Patrick Tyler's new book might come as a shock.  Israel's aggressive territorial ambitions didn't emerge after the Six-Day War, Tyler argues, but antedated that (to his mind) avoidable conflict by more than a decade.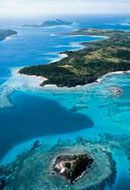 How the Sinai Peacekeeping Force Staged a Military Coup in Fiji
It sounds like the plot of a Hollywood black comedy. A tiny, poor, but democratic country decides to help its young men get jobs by joining international peacekeeping forces in the Middle East.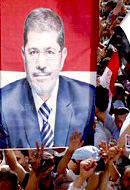 The Muslim Brotherhood's Patient Jihad
Mohamed Morsi's recent election as president of Egypt has proved a matter of concern.  A candidate from the radical Islamist Muslim Brotherhood, many fear that Morsi's victory will threaten Egyptian-Israeli peace.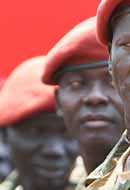 The Cush Connection
One year ago today, South Sudan declared independence.  An elated Israel officially recognized the new state the next day.  In the year since, many optimistic hopes for the Middle East and North Africa have been dashed; but in the case of South Sudan, Israel's optimism was justified.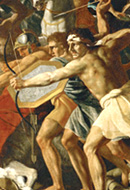 War and Peace: the Jewish Version
Monday, July 2, 2012 by
Michael Carasik
| Jewish Ideas Daily » Daily Features
Imagine no religion—and, therefore, no war.  It's easy if you try, and a number of recent writers have done so: the "new atheists," who find religion irrational and believe that its skewed perspective permits, encourages, sometimes even demands war.