Observance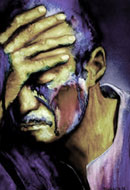 Among the Mourners of Zion
Wednesday, April 11, 2012 by
Micah Stein
| Jewish Ideas Daily » Daily Features
We are a nation of mourners this month, collectively observing the Jewish rituals of grief in memory of . . . well, something or other. The occasion for mourning is the Omer, which began on Saturday night; the reason for mourning is more mysterious.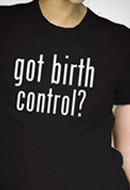 Redefining Religious Activity
Friday, February 17, 2012 by
Meir Soloveichik
| Jewish Ideas Daily » Daily Features
In August of 1790, Moses Seixas, a leading member of the Hebrew Congregation of Newport, Rhode Island, composed a letter to then President George Washington, who was visiting Newport. In his letter, Seixas gave voice to his people's love of America and its liberties.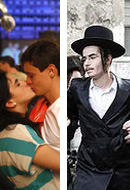 In God They Trust?
Thursday, February 9, 2012 by
Elliot Jager
| Jewish Ideas Daily » Daily Features
Stick an average alumnus of the Israeli public school system into a synagogue during morning prayers, and chances are they would be bewildered. Even if they could recollect an arid Bible class they had to endure long ago, what good would it do them? They'd still be lost.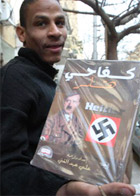 Whose Holocaust?
Friday, January 27, 2012 by
Margot Lurie
| Jewish Ideas Daily » Daily Features
For much of Europe, today is the UN-designated International Holocaust Remembrance Day. Secretary-General Ban Ki-moon has dedicated his address this year to children murdered by the Nazis, with the message that "the best tribute to the memory of these children is an ongoing effort to teach the universal lessons of the Holocaust, so that no such horror is visited upon future generations."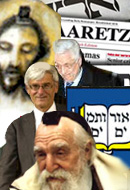 Highlights of 2011:
Part II
Friday, December 30, 2011 | Jewish Ideas Daily » Daily Features
Part II of our round-up of the past year's most popular features on Jewish Ideas Daily. (Part I is here.)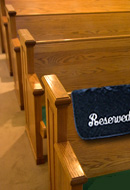 Pay to Pray?
Wednesday, September 28, 2011 by
Jack Wertheimer
| Jewish Ideas Daily » Daily Features
In the middle decades of the 20th century they were called "mushroom synagogues." They popped up in the waning days of summer to provide High Holiday services, then disappeared at the conclusion of Yom Kippur. Today, "mushroom synagogues" are once again in vogue—but with a critical difference.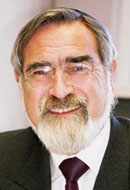 Rosh Hashanah with the Chief Rabbi
Tuesday, September 20, 2011 by
Lawrence Grossman
| Jewish Ideas Daily » Daily Features
Ten years ago, the first day of Rosh Hashanah—the two-day Jewish New Year—fell on September 18. That was one week after September 11, 2001, when almost 3,000 people were killed by Muslim terrorists. On that Rosh Hashanah, rabbis did not lack for sermon topics.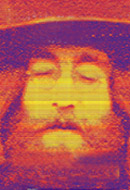 John Lennon and the Jews
Friday, August 5, 2011 by
Aryeh Tepper
| Jewish Ideas Daily » Daily Features
"It's not cool to be Jewish, or Negro, or Italian. It's just cool to be alive, to be around." So said Aretha Franklin. I know, because my father used to have the soul diva's wisdom hanging on the wall of his study at home. He also used to walk around in a t-shirt with "Miscegenate" emblazoned across the chest.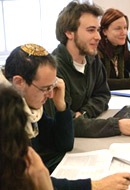 Reconstructing Judaism
Wednesday, August 3, 2011 by
Joseph J. Siev
| Jewish Ideas Daily » Daily Features
At a time when all three major Jewish denominations in America—Orthodox, Conservative, and Reform—find themselves in a state of deep internal fracture, a fourth and much smaller movement, Reconstructionism, has just voted to create a unified body to coordinate the activities of its lay and rabbinical arms.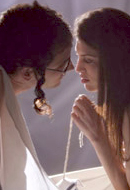 Lives of the Ex-Haredim
"Wherefore art thou Romeo?" Juliet calls out in pristine Yiddish from the heights of her fire escape.  Melissa (Malky) Weisz, who plays Juliet in the recent film Romeo & Juliet in Yiddish, probably asked the same question in a more vernacular Yiddish—and with very different expectations—in her earlier life.