Observance
B'har-B'hukotai: Walk This Way
What does it mean to "walk" in God's laws? (Click here for source sheet.) Download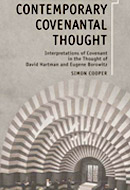 The Covenantal Thought of David Hartman
Thursday, February 21, 2013 by
Ari Ackerman
| Jewish Ideas Daily » Daily Features
By treating the covenant between God and the Jewish people as a partnership, David Hartman found room for autonomy alongside halakhic observance.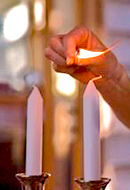 The Turning of the Torah Tide
"Torah Judaism today retains more of its youth than at any time since the Haskalah."  Historian Marc Shapiro recently made this remark.  Can he possibly be correct?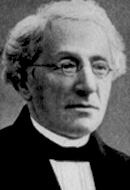 Max Lilienthal's Aborted Return
Wednesday, October 31, 2012 by
Allan Arkush
| Jewish Ideas Daily » Daily Features
In Bruce L. Ruben's new biography Max Lilienthal: The Making of the American Rabbinate, about one of the pioneers of the American Reform movement, I was surprised to learn that Lilienthal almost made a second trip to Tsarist Russia.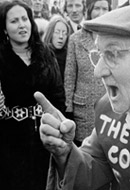 Is Judaism a Proselytizing Religion?
Friday, October 19, 2012 by
Shlomo M. Brody
| Jewish Ideas Daily » Daily Features
When Mitt Romney became the Republican Presidential candidate, some of the media attention focused on his experience as a Mormon  missionary in France and asked, subtly or not so subtly, whether a member of a proselytizing religion could properly lead a pluralistic society.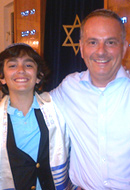 Return to Fulda
Once my son Harry's bar mitzvah teacher told him he was ready to read Torah and Haftarah fluently anywhere in the world, Harry decided that after his bar mitzvah in Washington, D.C. he would have a second bar mitzvah in Fulda, Germany.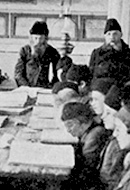 Yeshiva Revolution
Friday, September 7, 2012 by
Yoel Finkelman
| Jewish Ideas Daily » Daily Features
Shaul Stampfer, one of Israel's foremost experts on Eastern European Jewry, is the most unlikely of iconoclasts.  A thin, quiet, unassuming man, he gives the impression that he would have been happy as a simple melamed (elementary school teacher) in the shtetls he describes.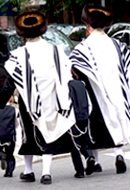 Spinoza in Shtreimels
Tuesday, September 4, 2012 by
Carlos Fraenkel
| Jewish Ideas Daily » Daily Features
Philosophy professor Carlos Fraenkel wrote that "the cultural relativism that often underlies Western multicultural agendas [is] a much greater obstacle to a culture of debate than religion."  Today, in an exclusive preview from the Jewish Review of Books, Fraenkel relates how his theory fared among a group of Hasidim.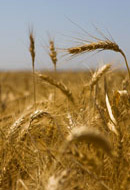 Shavuot: The Stopping Point
Friday, May 25, 2012 by
Michael Carasik
| Jewish Ideas Daily » Daily Features
There is always something going on in the Jewish festival calendar. From the fast of the 10th of Tevet through Hanukkah right around to the next fast of the 10th of Tevet on December 23rd, it's hard to go more than four or five weeks in a row without finding some special day to be observed.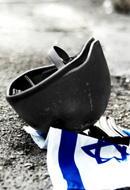 Independence Day
Thursday, April 26, 2012 by
Alex Joffe
| Jewish Ideas Daily » Daily Features
Every spring, within a single week, Israel commemorates Yom Hashoah, Yom Hazikaron, and Yom Ha'atzma'ut. These days revisit the core drama of the modern Jewish experience. They are also among the most controversial in the Israeli calendar.