Israel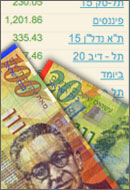 All in the (Economic) Family
Friday, October 15, 2010 by
Sam Siegel
| Jewish Ideas Daily » Daily Features
"PM Orders Panel to Attack Economic Concentration," read the headline of a news story in the October 14 Haaretz. The high-level body, appointed by Israel's Prime Minister Benjamin Netanyahu, is tasked with proposing legislation to increase competition, restrict "large-scale pyramid-type holdings in public companies," and take other steps to improve stability and efficiency in the country's economy. Some worry that the move will fail, or that the hour is already too late. And thereby hangs a tale.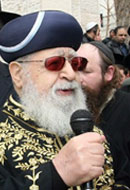 Rav Ovadia
Tuesday, October 12, 2010 by
Yehudah Mirsky
| Jewish Ideas Daily » Daily Features
One of the more outsized personalities in Israel's history is Rabbi Ovadia Yosef, the longtime head of the Shas political party, who has just marked his ninetieth birthday. The foreign public knows of him, vaguely, as a right-wing fanatic. But the truth and perhaps the tragedy of the man are far more complicated and fascinating.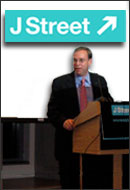 The J Street Scandal
The recent scandal involving the lobbying group J Street, a liberal organization founded in 2008 that bills itself as "pro-Israel and pro-peace," may seem to some like a tempest in a teapot. In fact it is very significant, especially to anyone concerned about Israel, its future, and its relationship to the United States.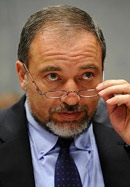 The Unlovable Avigdor Lieberman
Wednesday, October 6, 2010 by
Elliot Jager
| Jewish Ideas Daily » Daily Features
Avigdor Lieberman's September 28 speech at the UN General Assembly—delivered in English and broadcast live by Al-Jazeera—was not well received at home. Nahum Barnea, the doyen of Israeli left-wing columnists, dismissed his country's foreign minister as a "clown." The editors of Haaretz urged his prompt resignation.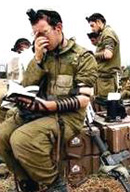 Religion and the IDF
Monday, October 4, 2010 by
Aryeh Tepper
| Jewish Ideas Daily » Daily Features
Profound changes have been occurring in the officer ranks of the Israel Defense Force, and not everybody is happy about them; some, in fact, are downright alarmed. The figures tell the story: back in 1990, kippah-wearing soldiers from the country's "national-religious" community—that is, religious Jews distinguished by their deep attachment to Zionism, Israeli nationalism, and, in many cases, the settlement enterprise—comprised a mere 2.5 percent of graduates from the army's course for infantry officers. In 2007, the figure peaked at more than 31 percent, a number totally out of proportion with the number of religious-national soldiers serving in IDF infantry...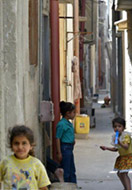 Mr. Abbas, Tear Down This Wall!
Tuesday, September 28, 2010 by
Sol Stern
| Jewish Ideas Daily » Daily Features
While the world's headlines focus with exaggerated alarm on Israel's lifting of its ten-month building freeze within Jewish West Bank settlements, an issue of far greater moment for the prospects of peace in the Middle East goes determinedly unaddressed. This is the matter of the "right of return" of Palestinian refugees—a subject on which the Obama administration, a fierce promoter of the building freeze, has been strikingly silent.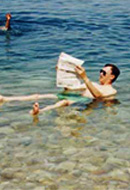 High Season
Wednesday, September 22, 2010 by
Elliot Jager
| Jewish Ideas Daily » Daily Features
Everywhere one goes, Jerusalem is crowded with visitors. Hotels are near capacity. The streets are jam-packed with tour buses. So far this year, 2.2 million tourists have visited the country. August was one of the best months ever, but tens of thousands more have now arrived for the Sukkot holiday, among them 7,000 evangelicals from 100 countries to celebrate the Christian Feast of Tabernacles. Hanukkah and Christmas promise still more.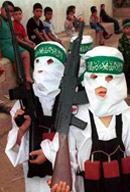 Hamas Looming
Monday, September 20, 2010 by
Elliot Jager
| Jewish Ideas Daily » Daily Features
Mahmoud Zahhar, a senior Hamas figure, was being ever so slightly disingenuous when he told the BBC that his movement would not attempt to halt the talks between Mahmoud Abbas and Benjamin Netanyahu because in any case they are bound to die a natural death on their own.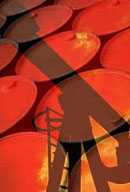 A Tale of Two Lobbies
Wednesday, September 8, 2010 by
Ruth R. Wisse
| Jewish Ideas Daily » Daily Features
The problem of the Arab-Israel conflict begins with the term itself, which misrepresents the unilateral Arab war against Israel as a bilateral dispute. Unilateral aggression is not unheard of—when did Poland ever aggress against Germany or Russia?—but nothing in United Nations history compares in intensity or fixity with Arab belligerence toward Israel, a UN member state.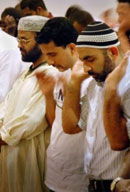 Ramadan
Monday, September 6, 2010 by
Elliot Jager
| Jewish Ideas Daily » Daily Features
Three near-certainties accompany the Muslim holy month of Ramadan: in Islamic countries, the stock market climbs; in Jerusalem, the already amplified pre-dawn adhān, or call to prayer, becomes even more piercing than usual; and there is a steep rise in Muslim bloodletting.