Israel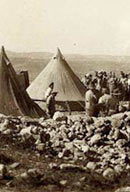 The Romance of Gush Etzion
Friday, September 3, 2010 by
Aryeh Tepper
| Jewish Ideas Daily » Daily Features
The modern return of the Jewish people to their homeland succeeded thanks to the extraordinary tenacity of pioneering individuals who, in a dangerous environment, created new communities from scratch. One such community, or rather series of communities, is the Etzion district—in Hebrew, Gush Etzion—located along the ancient mountain route between Jerusalem and Hebron. The first three communities built by Jewish settlers were completely destroyed by Arabs. The fourth still stands today.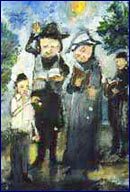 Repentance = Freedom?
Thursday, September 2, 2010 by
Yehudah Mirsky
| Jewish Ideas Daily » Daily Features
In the thick of the month of Ellul, nearing Rosh Hashanah, penitence is or should be in the air. Also recently marked was the 75th yahrzeit of the great mystic, jurist, and theologian Abraham Isaac Kook (1865-1935).  As it turns out, Kook's  teachings on the meaning of repentance are among his most striking, stamped with his distinctive mix of piety and audacity. In his eyes, teshuvah, generally translated as "repentance" but literally and more powerfully "return," signifies not only a deepened and renewed commitment to religion and commandments but, paradoxically, nothing less than a new birth of freedom.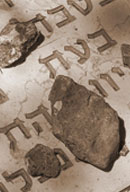 Cemetery Politics
Wednesday, September 1, 2010 by
Allan Nadler
| Jewish Ideas Daily » Daily Features
Among the many bones its various enemies pick with the Jewish state, one has been much in the news lately: bones, very dry bones, residing in cemeteries both real and imagined all across the country.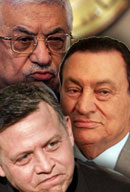 Arab Moderates: Help, or Hindrance?
Tuesday, August 31, 2010 by
Elliot Jager
| Jewish Ideas Daily » Daily Features
At the re-launching of direct talks between Israel and the Palestinian Authority, attention will be focused on Mahmoud Abbas and Benjamin Netanyahu. But Egypt's ailing president, Hosni Mubarak, will also be in attendance, as will Jordan's King Abdullah II. To maintain their bona fides as Arab moderates, the two men helped cajole Abbas to resume face-to-face negotiations with Israel. So did other Arab states in the U.S. orbit, including Qatar, Saudi Arabia, and the Emirates.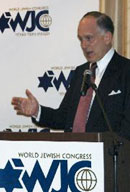 World Jewish Congress
Monday, August 30, 2010 by
Elliot Jager
| Jewish Ideas Daily » Daily Features
In a show of solidarity with Israel, leaders of the World Jewish Congress (WJC) will be gathering in Jerusalem at the end of the month. Not to be confused with the American Jewish Congress, of which it was originally an outgrowth, or the World Zionist Congress, founded by Theodor Herzl, the WJC is an umbrella group of Diaspora organizations (including the European Jewish Congress, the Latin American Jewish Congress, and others) that defines itself somewhat grandly as "the diplomatic arm of the Jewish people." If you haven't heard of it, there's a reason.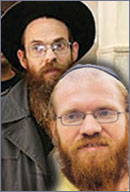 A Grim Teaching
Friday, August 27, 2010 by
Yehudah Mirsky
| Jewish Ideas Daily » Daily Features
Every first-year law student knows that hard cases make bad law. In Israel, a particularly hard case lies in the ongoing controversy around an inflammatory Hebrew-language volume of Jewish religious law (halakhah) that offers justifications for violent treatment of non-Jews in general and of Israel's foes in particular. The debate has highlighted longstanding divisions within Israeli society; now that the courts and the police have gotten into the act, it has also highlighted the difficulties of drawing meaningful lines between free speech and incitement.
It Sounds Better in Amharic
Thursday, August 26, 2010 by
Aryeh Tepper
| Jewish Ideas Daily » Daily Features
In his one-man play, It Sounds Better in Amharic, the Ethiopian-born Israeli actor Yossi Vassa humorously contrasts life in the old world and the new, mulling over the differences between traditional and modern ways of dating and the respective virtues of traveling by donkey or Lamborghini. He also narrates his family's 400-mile journey from Ethiopia to Sudan—from where, in 1984, the Israeli air force flew 8,000 Ethiopian Jews to Israel. Vassa's family covered the 400 miles on foot, in three months. "Not to brag," he comments, "but it took the children of Israel 40 years."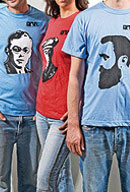 Zionism Derangement Syndrome
Wednesday, August 25, 2010 by
Elliot Jager
| Jewish Ideas Daily » Daily Features
A smoldering resentment, bordering on political paranoia, is palpable in sectors of Israel's Left these days. Everywhere, it seems, powerful enemies are conspiring to undermine the centers of cultural influence that leftists have long regarded as their own property, and as beyond criticism. Their response bears a resemblance to the left-wing American affliction that the columnist Charles Krauthammer memorably labeled "Bush Derangement Syndrome."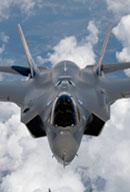 On Eagles' Wings
Monday, August 23, 2010 by
Elliot Jager
| Jewish Ideas Daily » Daily Features
The story of Israel's determination to survive is inextricably linked to the military aircraft deployed to defend its skies and take the battle to the enemy. A new chapter is now opening with the decision by Defense Minister Ehud Barak to approve, pending cabinet ratification, the purchase from the United States of twenty F-35 Joint Strike Fighter aircraft at a base price of $96 million each. The manufacturer, Lockheed Martin, promises the new jet will be capable of penetrating the most sophisticated air defenses. Unfortunately, the plane is only now going into production and won't reach the Israel Air Force for...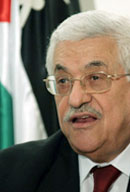 Getting Abbas to the Table
Thursday, August 19, 2010 by
Elliot Jager
| Jewish Ideas Daily » Daily Features
The barrier built a decade ago to protect the southern Jerusalem neighborhood of Gilo from Fatah fire is being dismantled. Some residents are worried: today's tranquility is welcome, said one, but why tempt fate when there is still no peace agreement with the Palestinians, and not even direct negotiations?