Europe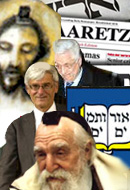 Highlights of 2011:
Part II
Friday, December 30, 2011 | Jewish Ideas Daily » Daily Features
Part II of our round-up of the past year's most popular features on Jewish Ideas Daily. (Part I is here.)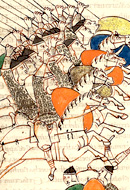 The First War of National Liberation
This is the 2,179th anniversary of the world's first war of national liberation. There have been many since. To a surprising extent, such wars have followed the pattern first established by the Maccabees. They, like later heads of independence movements, were leaders of a people conquered and occupied by a great empire.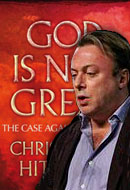 The Trouble with Hitchens
When Christopher Hitchens passed away yesterday at the age of 62, the encomia started pouring in almost immediately. Most of this praise is deserved, as the acumen of Hitchens's muscular criticism and the wit of his ripostes will be with us for a long time to come.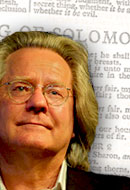 A Humanist Bible?
Monday, December 12, 2011 by
Armin Rosen
| Jewish Ideas Daily » Daily Features
According to Jewish tradition, the Torah was delivered to Moses by God on Mount Sinai thousands of years ago. A.C. Grayling's The Good Book claims humbler origins. That text was given to us by an English philosophy professor this past summer.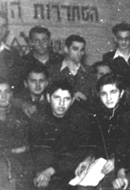 From Bucharest to Jerusalem
Friday, December 2, 2011 by
Elliot Jager
| Jewish Ideas Daily » Daily Features
The cabinet of Romania headed by Prime Minister Emil Boc came to Jerusalem on November 24 to hold a joint session with Prime Minister Benjamin Netanyahu's government. Boc spoke eloquently of the two countries' common security concerns and shared views on peace and security.
Is Judaism a Religion?
Tuesday, November 29, 2011 by
Lawrence Grossman
| Jewish Ideas Daily » Daily Features
There is no end to the conundrums involved in defining what it means to be a Jew. Must a Jew be someone who believes in the Jewish religion, in the way a Christian believes in Christianity or a Muslim in Islam? That can't be the case, since many devoted Jews are atheists.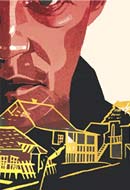 In the Jewish Dark Continent
Tuesday, November 22, 2011 by
Alex Joffe
| Jewish Ideas Daily » Daily Features
Most American Jews descend from ancestors who resided in the Pale of Settlement, the territory from the Black Sea to the Baltic in which Jews were confined by the Czars. A new book describes one effort to chart that territory.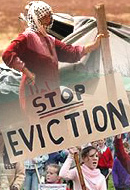 On the Road Again
The chronically tense relations between the Israeli government and Bedouins in the Negev—where unrecognized villages are built, razed, and built again—are certain to grow even more tense with the Israeli Cabinet's recent approval of a plan that will recognize about half these villages but demolish the other half.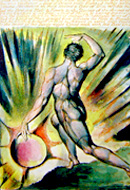 The Holy Land of England
Thursday, November 10, 2011 by
Liam Hoare
| Jewish Ideas Daily » Daily Features
The King James Bible, along with the Book of Common Prayer, Shakespeare, and Milton, transformed the English language, introducing a vibrant lexicon that is used to this day. It also fused biblical mythology with concepts of English national identity.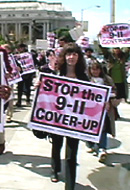 Among the Truthers
Wednesday, November 9, 2011 by
James Kirchick
| Jewish Ideas Daily » Daily Features
Do we live in the age of conspiracy? In April, after repeated prodding by then-Presidential candidate Donald Trump, Barack Obama felt compelled to release his "long form" birth certificate to dispel rumors that that he was not a natural-born U.S. citizen.