Europe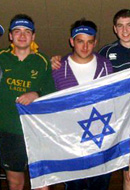 To Be Young, Gifted, and a British Jew
Monday, November 7, 2011 by
Elliot Jager
| Jewish Ideas Daily » Daily Features
One way to think of British Jewry is to focus on its slow and steady decline: 270,000 souls, demographically graying; synagogue affiliation on a downward spiral; out-marriage running at between 30-50 percent.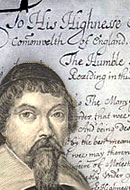 British Philo-Semitism, Once and Future
Thursday, November 3, 2011 by
Alex Joffe
| Jewish Ideas Daily » Daily Features
Anyone who has even a passing familiarity with public discourse about Jews in today's United Kingdom can be forgiven for viewing the term "British philo-Semitism" as an oxymoron.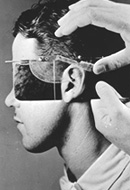 Creating the Master Race
Friday, October 28, 2011 by
Alex Joffe
| Jewish Ideas Daily » Daily Features
The Museum of Jewish Heritage in Lower Manhattan's peaceful Battery Park is an unlikely place to explore some of the 20th century's most horrific evils. Deadly Medicine, an exhibit on Nazi racial science, is a sobering examination of the intertwined history of science and evil.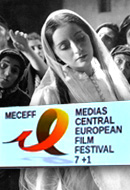 The Yiddish Silver Screen
Thursday, October 27, 2011 by
Nahma Sandrow
| Jewish Ideas Daily » Daily Features
Nobody is sure exactly how many movies were ever made in Yiddish. James Hoberman's exhaustive study Bridge of Light (2010) lists some hundred such films, made in the 20th century primarily in America, Germany, Austria, Romania, Poland, and Russia.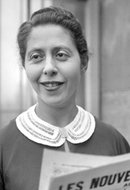 Portrait of the Artist as a Self-Hating Jew
Tuesday, October 25, 2011 by
Dan Kagan-Kans
| Jewish Ideas Daily » Daily Features
The French author Irène Némirovsky lived through one world war and died at Hitler's hands in the second. Born to a wealthy Jewish family in Kiev at the turn of the last century, she came of age just in time to flee revolutionary Russia for Paris.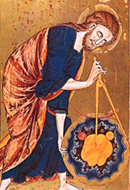 The Genesis of Modern Science
Tuesday, October 18, 2011 by
David Curzon
| Jewish Ideas Daily » Daily Features
Copernicus, Galileo, Kepler, Descartes, Newton, and the other founders of modern science were all believers in the truths of the opening chapter in the Hebrew Bible.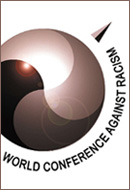 The Wages of Durban
Wednesday, September 21, 2011 by
Arch Puddington
| Jewish Ideas Daily » Daily Features
In the days just prior to the assault on the World Trade Center and the Pentagon, the World Conference Against Racism (WCAR) was very much in the news, and for reasons that are altogether relevant to the mass murder that took place on September 11, 2001.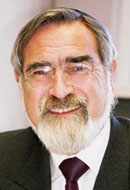 Rosh Hashanah with the Chief Rabbi
Tuesday, September 20, 2011 by
Lawrence Grossman
| Jewish Ideas Daily » Daily Features
Ten years ago, the first day of Rosh Hashanah—the two-day Jewish New Year—fell on September 18. That was one week after September 11, 2001, when almost 3,000 people were killed by Muslim terrorists. On that Rosh Hashanah, rabbis did not lack for sermon topics.
Settling for Statehood
The 66th session of the United Nations General Assembly has just begun. Unless a diplomatic miracle happens, that body will soon be asked to approve what amounts to a unilateral declaration of Palestinian statehood. Palestinian spokesmen say they had no choice but to make their end run around serious negotiations with Israel.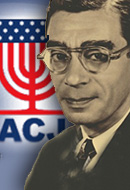 Jews against Zionism
It will come as a surprise to many that the current adamant Palestinian refusal to recognize Israel as a Jewish state was once American policy. An even greater surprise is that an American rabbi and the Jewish organization he headed played a major role in the government's articulation of that policy.