Europe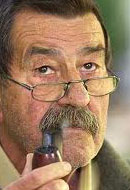 Poison Pen
Monday, April 16, 2012 by
D.G. Myers
| Jewish Ideas Daily » Daily Features
A Nobel Prize-winning German novelist—a former SS soldier, no less—accuses the state of Israel of seeking to exterminate an entire people, and the literary republic yawns. But when Israel bars its accuser from entering the country, because ex-Nazis have no place in the Jewish state, the cries of "bullying" and "censorship" nearly drown out the original accusation.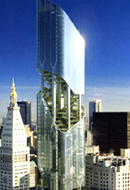 Ardor, or Architecture
Friday, March 23, 2012 | Jewish Ideas Daily » Daily Features
A look inside three of the twentieth century's most interesting careers in architecture: the world-renowned Israeli Moshe Safdie, on the verge of shutting down the office he opened in Jerusalem in 1970; the Polish-born, polarizing Daniel Libeskind, now at work on rebuilding New York's World Trade Center; and the mythic postwar master Louis Kahn.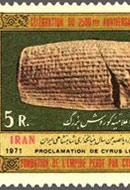 Cyrus, Ahmadinejad, and the Politics of Purim
Wednesday, March 7, 2012 by
Alex Joffe
| Jewish Ideas Daily » Daily Features
At this week's pre-Purim meeting in Washington between President Obama and Prime Minister Netanyahu to discuss Iran's nuclear threat to Israel, Netanyahu gave Obama a present: the book (or m'gilah, scroll) of Esther, which tells how the Jewish heroine foiled Haman's plot to kill the Jews of ancient Persia.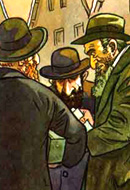 A Convenient Hatred
Tuesday, March 6, 2012 by
Elliot Jager
| Jewish Ideas Daily » Daily Features
With some 1,000 books currently in print on the subject, does the world desperately need another tome on anti-Semitism? What difference will it make, when anti-Israelism provides only the latest justification for Europe's persistent prejudice against Jews and anti-Semitic views are shared by 15 percent of Americans and 90 percent of Muslims worldwide?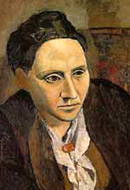 Gertrude Stein, Fascist?
Wednesday, February 29, 2012 by
Eitan Kensky
| Jewish Ideas Daily » Daily Features
Does it say something that the most indelible portraits of Gertrude Stein come from the outside? Or, to frame the question a different way: what does it say when our most lasting impressions of a writer are based not on her words, but on the visions and appropriations of others?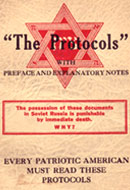 Evil Genius
Thursday, February 23, 2012 by
Alex Joffe
| Jewish Ideas Daily » Daily Features
Very little anti-Semitic literature is new; most of its tropes seem ageless, continually recombined and updated by haters reacting only dimly to their actual circumstances. Few anti-Semitic works exhibit literary or lesser, sociological gifts. The one exception is The Protocols of the Elders of Zion.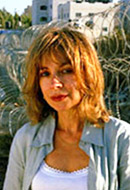 Rose-Colored Glasses
Monday, February 20, 2012 by
Allan Arkush
| Jewish Ideas Daily » Daily Features
Jacqueline Rose, a noted professor of English in the United Kingdom and the author of many works of literary criticism, has stepped beyond the academic precincts where she first made her name to produce, over the past decade or so, a substantial opus dealing with Zionism and Israel.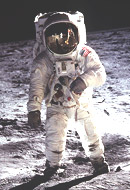 Mensch in the Moon
Tuesday, February 14, 2012 by
Josh Gelernter
| Jewish Ideas Daily » Daily Features
Right now there are two Americans aboard the International Space Station, and their only way home is to hitch a ride in the Russians' Soyuz capsule, a ramshackle remnant of the 1960s. There's no space shuttle to bring them home because the shuttle's been retired; also retired are plans for an American return to the moon.
Terror in the Shadow of the Holocaust
Friday, February 10, 2012 by
Sohrab Ahmari
| Jewish Ideas Daily » Daily Features
For most people, "Mykonos" evokes sunny holidays on the Greek coast. But for the Iranian diaspora, the word is a warning that the murderous arm of the Islamic Republic can reach Iranian immigrants even when they find new homes in the democratic West.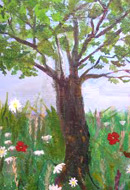 From New Year to Arbor Day
Wednesday, February 8, 2012 by
Moshe Sokolow
| Jewish Ideas Daily » Daily Features
The holiday of Tu Bishvat ("the fifteenth of Shvat") falls this year on Wednesday, February 8. What are its origins, and when and why did it become incorporated into the calendar as the Jewish "Arbor Day"?