Arts & Culture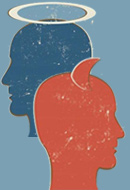 One-Step Ethics
Wednesday, October 17, 2012 by
Gil Student
| Jewish Ideas Daily » Daily Features
For 13 years in the New York Times Magazine, Randy Cohen's weekly column, "The Ethicist," posed and answered ethical questions from readers. I turned to the book for a summation of his ethical sensibility—and found evidence of both his decency and the limits of his secular approach, which in turn highlight a danger society currently faces.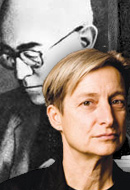 Adorno, Butler, and the Death of Irony
Friday, September 28, 2012 by
Alex Joffe
| Jewish Ideas Daily » Daily Features
Irony cannot exist in isolation; something is ironic only in relation to a larger pattern of events or behavior. Every three years, the city of Frankfurt awards its Adorno Prize to honor scholarly achievement in philosophy, music, film, and theater.
The Shofar
In a new series, archaeologist and Jewish Ideas Daily contributing writer Alex Joffe presents an annotated slideshow of the history and culture of a material object.  Here, the shofar.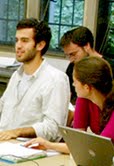 Jewish Studies, Once and Future
Thursday, August 23, 2012 by
Adina M. Yoffie
| Jewish Ideas Daily » Daily Features
It's that time of year again—not just the High Holidays but the time when Jewish college students pore over online course catalogues and make their choices for the fall semester. Will they take Jewish Studies courses? If so, does it matter which ones?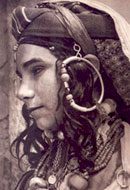 The Last Berber Jews
As a child, the French filmmaker Kamal Hachkar learned the Berber language from his grandparents in Tinghir, a Berber oasis city east of the Atlas Mountains in Morocco.  As an adult he discovered that the now exclusively Muslim town once had a substantial Jewish community.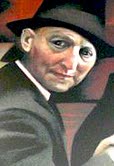 I. B. Singer's Last Laugh
Monday, August 6, 2012 by
David G. Roskies
| Jewish Ideas Daily » Daily Features
Like millions of his fellow immigrants to America, Isaac Bashevis Singer started over. In the beginning, he was a deadly serious Polish-Yiddish writer with world-literary ambitions.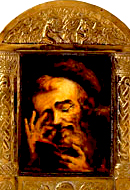 First, Build an Art School.
Before Zionists built Israel's first kibbutz, first university, or first luxury hotel, they built an art academy. Bezalel opened in 1906, not because the Jewish homeland needed an art school more than it needed a university but because the Zionist leadership thought an art school would be an effective motor of economic growth.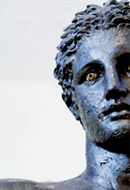 The Artist in the Parking Lot
Monday, July 30, 2012 by
Yehudah Mirsky
| Jewish Ideas Daily » Daily Features
"Once upon a time in a kingdom, in a Middle Eastern democratic country, there was a watchman. The watchman sat for days on end in a booth, in the southern end of a pretty Mediterranean city, in a concrete parking lot . . ."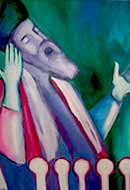 Ye Sacred Muses
Thursday, July 26, 2012 by
Simon Gordon
| Jewish Ideas Daily » Daily Features
Are Jewish mourners forbidden from listening to music?  On the face of it, the prohibition is absolute.  Certainly, it is forbidden for mourners to attend concerts, or performances in general.  But what about liturgical music, the music of the synagogue?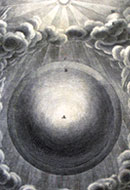 Disturbing the Universe
Wednesday, June 27, 2012 by
Daniel C. Matt
| Jewish Ideas Daily » Daily Features
Today, in an exclusive preview from the new issue of the Jewish Review of Books, preeminent Kabbalah scholar Daniel Matt steps away from his Zohar translation for the first time in years to review Lawrence Krauss's New Atheist account of the Big Bang and Alan Lightman's quirky novel about creation. Special to Jewish Ideas Daily readers: Click here to receive a free copy of the whole summer issue!