Arts & Culture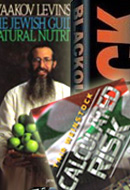 Kosher Fiction
Friday, November 11, 2011 by
Eitan Kensky
| Jewish Ideas Daily » Daily Features
Haredi adventure stories are a curious but popular genre. There is the 2005 Yiddish-language film A gesheft ("A Deal"), the story of a Hasid-gone-bad out for revenge on the pious man he wrongly blames for his childhood misfortunes.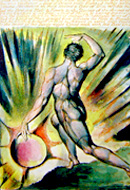 The Holy Land of England
Thursday, November 10, 2011 by
Liam Hoare
| Jewish Ideas Daily » Daily Features
The King James Bible, along with the Book of Common Prayer, Shakespeare, and Milton, transformed the English language, introducing a vibrant lexicon that is used to this day. It also fused biblical mythology with concepts of English national identity.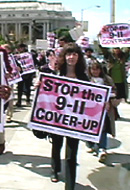 Among the Truthers
Wednesday, November 9, 2011 by
James Kirchick
| Jewish Ideas Daily » Daily Features
Do we live in the age of conspiracy? In April, after repeated prodding by then-Presidential candidate Donald Trump, Barack Obama felt compelled to release his "long form" birth certificate to dispel rumors that that he was not a natural-born U.S. citizen.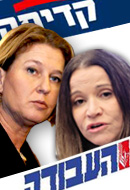 Ladies in Waiting
Wednesday, November 2, 2011 by
Elliot Jager
| Jewish Ideas Daily » Daily Features
The winter session of the Knesset began this week and, in what is surely a sign of the times, two of its most closely watched stories involve female political leaders. One is a rising star; the other is struggling to stay alive.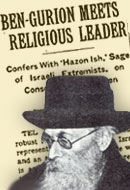 The Great Orthodox Comeback
The resurgence of Orthodoxy may be the most profound, and is certainly the most surprising, transformation of Judaism in the past 60 years.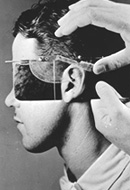 Creating the Master Race
Friday, October 28, 2011 by
Alex Joffe
| Jewish Ideas Daily » Daily Features
The Museum of Jewish Heritage in Lower Manhattan's peaceful Battery Park is an unlikely place to explore some of the 20th century's most horrific evils. Deadly Medicine, an exhibit on Nazi racial science, is a sobering examination of the intertwined history of science and evil.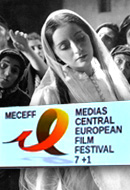 The Yiddish Silver Screen
Thursday, October 27, 2011 by
Nahma Sandrow
| Jewish Ideas Daily » Daily Features
Nobody is sure exactly how many movies were ever made in Yiddish. James Hoberman's exhaustive study Bridge of Light (2010) lists some hundred such films, made in the 20th century primarily in America, Germany, Austria, Romania, Poland, and Russia.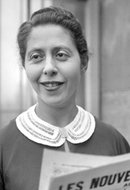 Portrait of the Artist as a Self-Hating Jew
Tuesday, October 25, 2011 by
Dan Kagan-Kans
| Jewish Ideas Daily » Daily Features
The French author Irène Némirovsky lived through one world war and died at Hitler's hands in the second. Born to a wealthy Jewish family in Kiev at the turn of the last century, she came of age just in time to flee revolutionary Russia for Paris.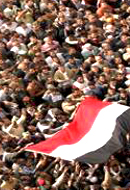 In Egypt, with Liberals
Wednesday, October 19, 2011 by
Michael J. Totten
| Jewish Ideas Daily » Daily Features
American relations with the Arab world have been strained for decades; Israel's relations with the Arab world barely exist. But the Arab world itself is not all of a piece. The outright enemies of Israel and the West—preeminently, Syria and Iran—are political totalitarians.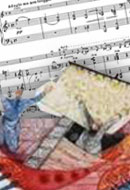 Jonah and the Music of Yom Kippur
Thursday, October 6, 2011 by
Michael Carasik
| Jewish Ideas Daily » Daily Features
Leviticus 10 tells us that Aaron's sons Nadav and Avihu died for bringing "strange fire" before the Lord in the wilderness. As a result of their deaths, according to Leviticus 16, God instructed Moses to ordain an annual Day of Atonement.