Arts & Culture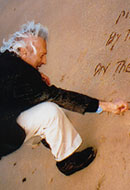 The Jewish Samuel Menashe
Monday, August 29, 2011 by
David Curzon
| Jewish Ideas Daily » Daily Features
The poet Samuel Menashe, who died on August 22 at the age of eighty-five, grew up in Queens, New York. His poems have always been appreciated by other poets; but, until late in his life, his poetry did not receive the attention it deserved.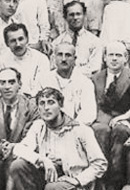 Hidden Master
Thursday, August 25, 2011 by
Allan Nadler
| Jewish Ideas Daily » Daily Features
The saddest saga in Jewish literary history involves some 500 Soviet Yiddish artists who were stolen away by Stalin's henchmen in the late 1940's. They met a tragic fate after twenty years under a relentlessly repressive regime whose creation they had greeted with utopian fervor.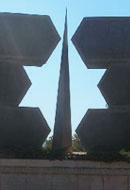 Too Many Museums?
Although the paint is still wet on Philadelphia's National Museum of American Jewish History, an announcement has just been made of a planned National Museum of the Jewish People in Washington, D.C., steps from the United States Holocaust Memorial Museum and not far from two other Jewish museums.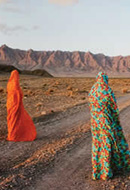 Islamism and Western Art
Friday, August 19, 2011 by
Aryeh Tepper
| Jewish Ideas Daily » Daily Features
Osama bin Laden will forever be remembered spending his last days like a common shlub: sitting on the floor, wrapped in a blanket, remote control in hand, watching TV. Unlike most other shlubs, however, bin Laden just happened to be contemplating his own image on the boob tube.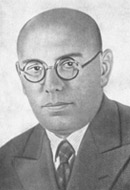 The Night of the Murdered Poets
Tuesday, August 16, 2011 by
Nahma Sandrow
| Jewish Ideas Daily » Daily Features
On August 12, 1952, thirteen major Soviet Jewish figures were executed for espionage, bourgeois nationalism, "lack of true Soviet spirit," and treason, including a plot to hand the Crimea over to American and Zionist imperialists.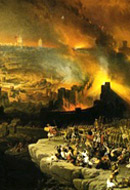 Mourning, Memory, and Art
Monday, August 8, 2011 by
Richard McBee
| Jewish Ideas Daily » Daily Features
David Roberts (1796–1864) was a Scottish painter who in the late 1830's traveled extensively in the Levant and Egypt documenting "Orientalist" sites in drawings and watercolors. Among Roberts's paintings was a massive 1849 work, The Destruction of Jerusalem.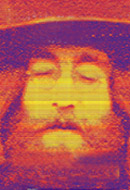 John Lennon and the Jews
Friday, August 5, 2011 by
Aryeh Tepper
| Jewish Ideas Daily » Daily Features
"It's not cool to be Jewish, or Negro, or Italian. It's just cool to be alive, to be around." So said Aretha Franklin. I know, because my father used to have the soul diva's wisdom hanging on the wall of his study at home. He also used to walk around in a t-shirt with "Miscegenate" emblazoned across the chest.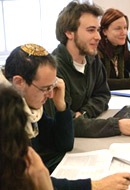 Reconstructing Judaism
Wednesday, August 3, 2011 by
Joseph J. Siev
| Jewish Ideas Daily » Daily Features
At a time when all three major Jewish denominations in America—Orthodox, Conservative, and Reform—find themselves in a state of deep internal fracture, a fourth and much smaller movement, Reconstructionism, has just voted to create a unified body to coordinate the activities of its lay and rabbinical arms.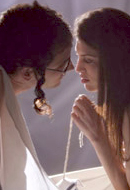 Lives of the Ex-Haredim
"Wherefore art thou Romeo?" Juliet calls out in pristine Yiddish from the heights of her fire escape.  Melissa (Malky) Weisz, who plays Juliet in the recent film Romeo & Juliet in Yiddish, probably asked the same question in a more vernacular Yiddish—and with very different expectations—in her earlier life.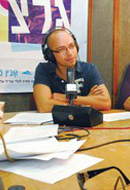 Radio Israel
Monday, August 1, 2011 by
Elliot Jager
| Jewish Ideas Daily » Daily Features
Radio in Israel is as ubiquitous as hummus, falafel, and politics. During their morning and evening commutes, motorists as well as bus passengers (captive to the listening tastes of their drivers) are likely to be hearing either one of seven Israel Broadcasting Authority (IBA) affiliated stations or one of two Army Radio outlets.