Article Archives
You can also browse by author, browse by source, or search.
The Shofar
In a new series, archaeologist and Jewish Ideas Daily contributing writer Alex Joffe presents an annotated slideshow of the history and culture of a material object.  Here, the shofar.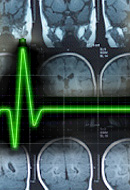 The Brain Death Wars
Thursday, September 13, 2012 by
Shlomo Zuckier
| Jewish Ideas Daily » Daily Features
When does a human life end? A 2010 monograph by a rabbinic body, a recent book by an independent scholar, and a forthcoming book by another rabbinic organization are the most recent entries in what is among the most discussed halakhic debates of recent times.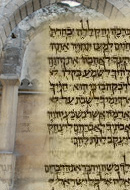 The Aleppo Codex and the Ownership of Tradition
Wednesday, September 12, 2012 by
Alex Joffe
| Jewish Ideas Daily » Daily Features
The Torah belongs to all Jews and, indeed, to anyone who cares to learn and live its ways. But it is not transparent.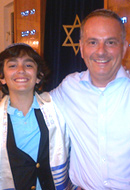 Return to Fulda
Once my son Harry's bar mitzvah teacher told him he was ready to read Torah and Haftarah fluently anywhere in the world, Harry decided that after his bar mitzvah in Washington, D.C. he would have a second bar mitzvah in Fulda, Germany.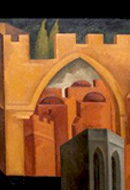 The Hebrew Bible and the Human Mind
Yoram Hazony has a bone to pick with Tertullian, the second-century Christian theologian who asked, "What has Athens to do with Jerusalem?"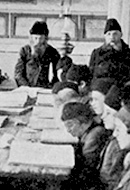 Yeshiva Revolution
Friday, September 7, 2012 by
Yoel Finkelman
| Jewish Ideas Daily » Daily Features
Shaul Stampfer, one of Israel's foremost experts on Eastern European Jewry, is the most unlikely of iconoclasts.  A thin, quiet, unassuming man, he gives the impression that he would have been happy as a simple melamed (elementary school teacher) in the shtetls he describes.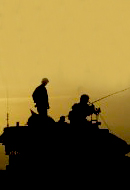 The Soul of the Sabra
Thursday, September 6, 2012 by
Allan Arkush
| Jewish Ideas Daily » Daily Features
For those who have been taught—by Peter Beinart or some other recent chronicler of Israel's history—that Zionism only began to go awry after 1967, Patrick Tyler's new book might come as a shock.  Israel's aggressive territorial ambitions didn't emerge after the Six-Day War, Tyler argues, but antedated that (to his mind) avoidable conflict by more than a decade.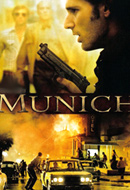 Munich Misremembered
Wednesday, September 5, 2012 by
Daniel Gelernter
| Jewish Ideas Daily » Daily Features
Forty years ago, on September 5, 1972, eight Arab terrorists broke into the Israeli apartments at the Munich Olympic village, murdered two athletes, and took nine hostage.  After a day of failed negotiations, aborted rescue attempts, and a shootout, not a single hostage survived.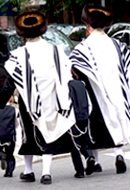 Spinoza in Shtreimels
Tuesday, September 4, 2012 by
Carlos Fraenkel
| Jewish Ideas Daily » Daily Features
Philosophy professor Carlos Fraenkel wrote that "the cultural relativism that often underlies Western multicultural agendas [is] a much greater obstacle to a culture of debate than religion."  Today, in an exclusive preview from the Jewish Review of Books, Fraenkel relates how his theory fared among a group of Hasidim.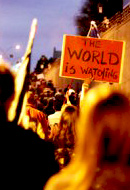 Moravian Morals for Montreal
Friday, August 31, 2012 by
Allan Nadler
| Jewish Ideas Daily » Daily Features
When Montreal police entered the home of Amir Khadir, a member of Quebec's parliament, they found a curiously revealing objet d'art: a parody of Eugène Delacroix's Liberty Leading the People, with Khadir, in the position of Lady Liberty, standing triumphantly over the corpse of Quebec premier Jean Charest.