Steal This Siddur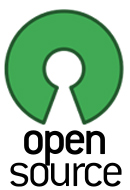 If anyone might be poised to understand how a project of decentralized authority and radically distributive ownership could operate in a market-based economy, it would be the treasurer of a kibbutz.
That's precisely the profile of Yochai Benkler, who emerged from Kibbutz Shizafon to become, in the estimation of Lawrence Lessig, "the leading intellectual of the information age." Here, in a video by the TED conference series, he explains how collaborative enterprises like Wikipedia and open source software are transforming not only our economy but our culture:
As Benkler indicates, our emerging economy will be built on networks. This model comes naturally to Jews, who, as a dispersed people, have been "networking" for millennia.
But in Israel, while the networking culture is robust, the country's grounding in military technology might cause it to lag in the open source world. To address the issue, the workshop/venture capital fund Cantina was launched to push open source technology into the spotlight in the Holy Land. A video from the Israeli media agency Leadel introduces the players:
We must remember, of course, that while open source technology has fueled remarkable Jewish innovations like the Open Siddur Project, it has at times enabled an atmosphere of bias, mob rule, and worse. What's next? Well, in this knowledge economy, we may no longer be able to passively observe or predict. Rather, we'll all be cast as a participatory—and judgmental—Fourth Estate.
Tags:
Arts & Culture
,
Education
,
History & Politics
,
Israel
,
Israel & the Near East
,
Jewish Thought
,
Liturgy & Prayer
,
People & Places
,
Religion
,
Religious Life
,
Sabbath & Holidays
,
Synagogue & Community
,
Texts & Textbooks
,
The Americas
COMMENTS
Comments are closed for this article.