Yom Kippur War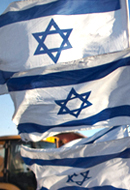 The Challenge of Sovereignty
Tuesday, April 16, 2013 by
Michael B. Oren
| Jewish Ideas Daily » Daily Features
On the eve of Israel's independence, David Ben-Gurion sat alone, questioning whether a people so long accustomed to being the victims of sovereign power could take responsibility for themselves.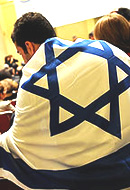 At Last, Zion
Milan Kundera once defined a small nation as "one whose very existence may be put in question at any moment; a small nation can disappear, and it knows it."  Israel is a small country. This is not to say that extinction is its fate. Only that it can be.
Editors' Picks
Prisoners of Yom Kippur
Mitch Ginsburg
,
Times of Israel
. Shot down over Damascus on the second day of the Yom Kippur War, Ori Shahak was captured and tortured in Syria; every Yom Kippur takes him back there.