Yiddish theater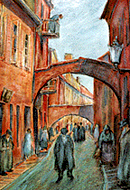 The Last Books
Wednesday, May 1, 2013 by
Jonathan Brent
| Jewish Ideas Daily » Daily Features
The invisible structures created by the Jewish people of Eastern Europe over a thousand years were given shape and transmitted through the books and the documents collected by YIVO.  These structures still move us.  If we do not know what they are, we do not know ourselves.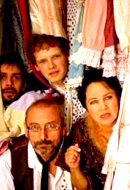 Montreal, a Love Story
Tuesday, June 28, 2011 by
Allan Nadler
| Jewish Ideas Daily » Daily Features
The second International Yiddish Theater Festival, an elaborate ten-day fete whose program ranges from carnavalesque performances to academic symposia, just wrapped up last week in Montreal. What is especially surprising about this celebration is that Montreal is a city with a Jewish population of less than 80,000.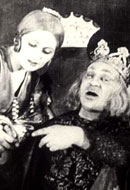 Shakespeare, Much Improved?
Tuesday, March 22, 2011 by
Nahma Sandrow
| Jewish Ideas Daily » Daily Features
One of the few things people think they know about Yiddish theater in America is that once upon a time there was a production, probably of King Lear, advertised as "translated and much improved." Joel Berkowitz's history, Shakespeare on the American Yiddish Stage (2002), quotes the line but never gives an attribution, which suggests that nobody ever actually said it. But someone might have.