Yasir Arafat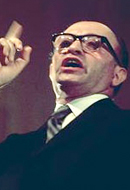 Menachem Begin: A New Life
Friday, May 3, 2013 by
Asaf Romirowsky
| Jewish Ideas Daily » Daily Features
Ensuring that another Holocaust would never take place was Menachem Begin's paramount concern, even when he was Prime Minister of Israel, pursuing Yasir Arafat in his Beirut bunker.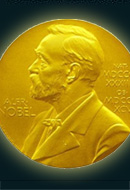 Alfred Nobel's Other Mistake
Friday, July 20, 2012 by
Alex Joffe
| Jewish Ideas Daily » Daily Features
In a world obsessed with awards, the Nobel Prizes stand out as something special. As prizes proliferate, Nobel laureates still attain global respect in their fields and celebrity beyond, as well as, nowadays, a prize of over a million dollars.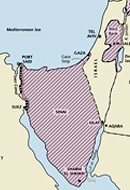 On the Eve of the Six-Day War
Forty-five years ago today, on June 4, 1967, Israel and the Jewish world were in suspense. Today, we recall the Six-Day War as a stunning martial victory by the Jewish state; but on the war's eve, this outcome was wholly unforeseeable. Indeed, the odds appeared firmly stacked against Israel.