Two-State Solution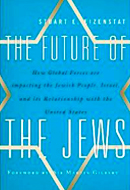 Eizenstat on the Jewish Future
Friday, March 15, 2013 by
Jerome A. Chanes
| Jewish Ideas Daily » Daily Features
In his new book on the Jewish future, Jewish diplomat Stuart Eizenstat sees Jewish destiny evolving in the friendly competition between the sovereignty of Israel and the pluralism of America.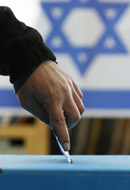 Why Israel's Gaze Has Turned Inward
Thursday, January 31, 2013 by
Yiftach Ofek
| Jewish Ideas Daily » Daily Features
"It takes two to tango," goes the oft-quoted idiom.  Without a reliable Palestinian partner, the Israeli public seems to have chosen to dance with itself.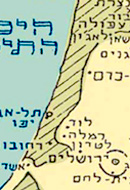 Partition, Then and Now
Tuesday, December 11, 2012 by
Allan Arkush
| Jewish Ideas Daily » Daily Features
Since the beginning of the Zionist project, the partition of the land into two states has never found enthusiastic support among either Jews or Arabs.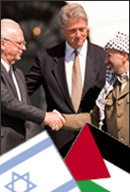 Who's Against a Two-State Solution?
Tuesday, July 20, 2010 by
Efraim Karsh
| Jewish Ideas Daily » Daily Features
"Two states, living side by side in peace and security." This, in the words of President Barack Obama, is the solution to the century-long conflict between Jews and Palestinian Arabs in the Middle East. Washington is fully and determinedly on board. So are the Europeans. The UN and the "international community" vociferously agree. Successive governments of the state of Israel have shown their support for the idea. So far, there is—just as there has always been—only one holdout.