slavery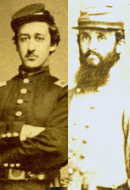 The Jewish Civil War
Thursday, April 4, 2013 by
Diane Cole
| Jewish Ideas Daily » Daily Features
One of the tragedies of the American Civil War was that it pitted friends and family members against one another.  American Jews were not immune from the internecine bitterness.  A new exhibition tells their story.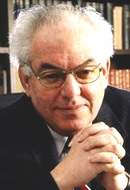 Theology, Identity, and Covenant
Friday, February 15, 2013 by
David Hartman
| Jewish Ideas Daily » Daily Features
David Hartman, who passed away on Sunday, was among the foremost Jewish theologians of his generation. Here, we reprint some of his thoughts on God and the Jewish people.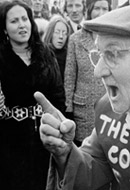 Is Judaism a Proselytizing Religion?
Friday, October 19, 2012 by
Shlomo M. Brody
| Jewish Ideas Daily » Daily Features
When Mitt Romney became the Republican Presidential candidate, some of the media attention focused on his experience as a Mormon  missionary in France and asked, subtly or not so subtly, whether a member of a proselytizing religion could properly lead a pluralistic society.