Shlomo Goren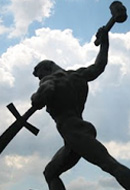 Gun Control, Halakhah, and History: Further Thoughts
Tuesday, January 22, 2013 by
Shlomo M. Brody
| Jewish Ideas Daily » Daily Features
While the use of weaponry is at times morally necessary, the glorification of weaponry is foreign to Jewish thought.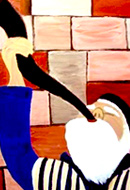 The Shofar
In a new series, archaeologist and Jewish Ideas Daily contributing writer Alex Joffe presents an annotated slideshow of the history and culture of a material object.  Here, the shofar.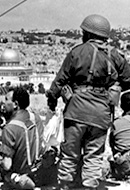 The Six-Day War: Day Three
As Nasser was ordering his army to flee the Sinai, King Hussein commanded his to stay put. But within the Old City, only a hundred soldiers remained, the rest having already retreated toward the East Bank.