Roman Empire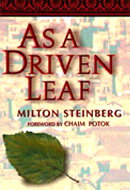 As a Driven Leaf
Thursday, March 28, 2013 by
Phil Cohen
| Jewish Ideas Daily » Daily Features
Milton Steinberg's As a Driven Leaf is no literary masterpiece.  But the novel, with its story of a notorious 2nd-century, C.E. heretic, has been in print for 75 years.  What accounts for the book's appeal to generations of modern Jews?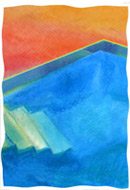 Opening the Gates of Judaism
Wednesday, February 20, 2013 by
Motti Inbari
| Jewish Ideas Daily » Daily Features
Given the demographic and spiritual decline among "biological" Jews in America, if we want to keep Judaism alive, we must do something that we haven't done for 2000 years: proselytize.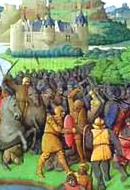 Warfare on Shabbat: The Legacy of the Maccabees
Friday, December 14, 2012 by
Moshe Sokolow
| Jewish Ideas Daily » Daily Features
Ezra and Nehemiah were so successful in instilling Shabbat observance that Jews refused to take up arms on Shabbat to defend themselves—with disastrous results.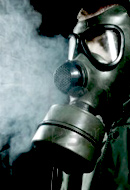 Chemical Warfare in the Middle East: A Brief History
Thursday, December 13, 2012 by
Alex Joffe
| Jewish Ideas Daily » Daily Features
At this time of Hanukkah's memories of Syrian tyrants past, the Syrian tyrant present, Bashar al-Assad, has reportedly assembled chemical weapons for use against the rebellion.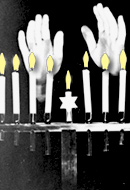 A Meditation on Maoz Zur
Monday, December 10, 2012 by
Ismar Schorsch
| Jewish Ideas Daily » Daily Features
In this 1988 essay, Ismar Schorsch writes that the much maligned final stanza of  Maoz Zur, which calls for divine retribution against Israel's enemies, illustrates a distinction between redemption within history and the ultimate redemption, which must come from without.