Rabbis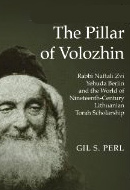 A Pillar with a Past
Gil S. Perl's The Pillar of Volozhin sheds light on the Netziv, one of Lithuanian Jewry's greatest leaders, whose own intellectual development is reflected throughout the yeshiva world today.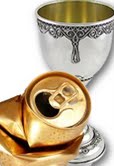 Charles Murray and the Rabbis
Five Modern Orthodox rabbis bring the Jewish tradition to bear on questions posed by the eminent sociologist.
Editors' Picks
Of Rabbis and Maccabees
Reuben Livingstone
,
Jewish Chronicle
. The rabbis never deny the necessity of self-defense.  So, why does the Talmud's discussion of Hanukkah downplay the military exploits of the Maccabees?
Online Ordination
Josh Nathan-Kazis
,
Forward
. As Conservative and Reform synagogues in America opt for rabbis ordained through cheap online correspondence courses, official seminaries might soon struggle to compete.