Prussia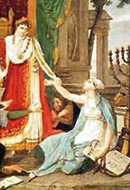 Leaving the Ghetto
Friday, February 8, 2013 by
Jacob Katz
| Jewish Ideas Daily » Daily Features
"Was there any possibility," asks Jacob Katz in this 1996 Commentary essay, "that the Jews collectively might have been accepted in Europe on their own terms—that is, as a community, with a religion opposed to Christianity?"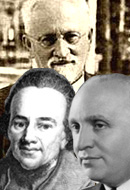 Where Does the Modern Period of Jewish History Begin?
Friday, January 18, 2013 by
Michael A. Meyer
| Jewish Ideas Daily » Daily Features
In this classic 1975 Judaism article, Michael Meyer argues that there is no value in "setting a definite terminus for the beginning of modern Jewish history."