Political Thought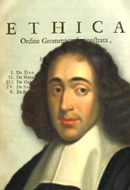 The Pale God
Friday, February 3, 2012 by
Aryeh Tepper
| Jewish Ideas Daily » Daily Features
Imagine God not as a benign force infusing the universe with love and sustaining it with mercy, and not as a stern judge smiting sinners from on high with his cosmic zap-gun, but as a grandfatherly figure, kind but, truth be told, somewhat out of it, sitting in a corner, tolerant of the various paths his children have chosen.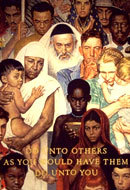 Human Rights and Religious Wrongs
Friday, January 13, 2012 by
Jonathan Neumann
| Jewish Ideas Daily » Daily Features
Although the discourse on human rights has a long pedigree, traceable at least to early modern natural rights theory and politics, the philosophical case for human rights against one alternative, religion, has yet to be made.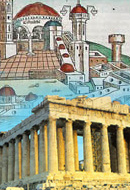 Jerusalem and Athens
Monday, December 26, 2011 by
Leo Strauss
| Jewish Ideas Daily » Daily Features
The holiday of Hanukkah is, in part, a celebration of the victory of traditionalist Jews over Jews bent on assimilation to Greek Seleucid culture.  As such, the second-century B.C.E. Maccabean revolt has resonated throughout the ages not only as a key historical contest, but as a wellspring for interpretations of the divergent views of the Hebrews and the Greeks.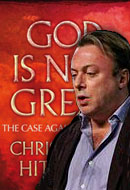 The Trouble with Hitchens
When Christopher Hitchens passed away yesterday at the age of 62, the encomia started pouring in almost immediately. Most of this praise is deserved, as the acumen of Hitchens's muscular criticism and the wit of his ripostes will be with us for a long time to come.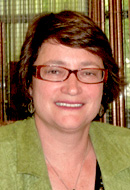 Is Judaism a Religion?
Tuesday, November 29, 2011 by
Lawrence Grossman
| Jewish Ideas Daily » Daily Features
There is no end to the conundrums involved in defining what it means to be a Jew. Must a Jew be someone who believes in the Jewish religion, in the way a Christian believes in Christianity or a Muslim in Islam? That can't be the case, since many devoted Jews are atheists.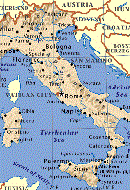 Settling for Statehood
The 66th session of the United Nations General Assembly has just begun. Unless a diplomatic miracle happens, that body will soon be asked to approve what amounts to a unilateral declaration of Palestinian statehood. Palestinian spokesmen say they had no choice but to make their end run around serious negotiations with Israel.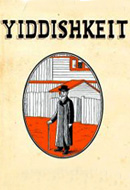 Enmity; or, Yiddish in America
Monday, September 12, 2011 by
Allan Nadler
| Jewish Ideas Daily » Daily Features
He was irascible, neurotic, self-obsessed, and socially inept; a brilliant misfit and misanthropic dilettante. Upon his death in July 2010, Harvey Pekar's few close friends insisted that the underground comic-book writer was also a gem in the rough, an out-of-date socialist naïf.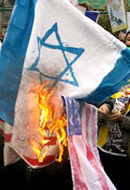 Israel, America, and the Lessons of 9/11
Friday, September 9, 2011 by
Abe Greenwald
| Jewish Ideas Daily » Daily Features
Two heads belonging to the same monster: This is the way a significant portion of the world saw America and Israel on September 11, 2001. On television that day, we watched people jump to their deaths to escape the flames engulfing the World Trade Center.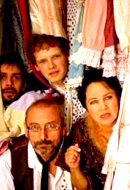 Montreal, a Love Story
Tuesday, June 28, 2011 by
Allan Nadler
| Jewish Ideas Daily » Daily Features
The second International Yiddish Theater Festival, an elaborate ten-day fete whose program ranges from carnavalesque performances to academic symposia, just wrapped up last week in Montreal. What is especially surprising about this celebration is that Montreal is a city with a Jewish population of less than 80,000.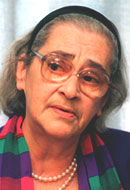 One Woman Army
Monday, June 27, 2011 by
Daniel Johnson
| Jewish Ideas Daily » Daily Features
Andrei Sakharov, the great nuclear physicist and human-rights campaigner, had been dead for two years by the time I came to his Moscow apartment in the early summer of 1991. Elena Bonner, his widow, was there, still defiantly at war with the faceless foe that had slaughtered her family, exiled her and her husband, slandered her Jewish name, and lied about it all.