Peter Beinart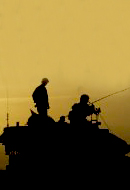 The Soul of the Sabra
Thursday, September 6, 2012 by
Allan Arkush
| Jewish Ideas Daily » Daily Features
For those who have been taught—by Peter Beinart or some other recent chronicler of Israel's history—that Zionism only began to go awry after 1967, Patrick Tyler's new book might come as a shock.  Israel's aggressive territorial ambitions didn't emerge after the Six-Day War, Tyler argues, but antedated that (to his mind) avoidable conflict by more than a decade.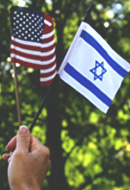 Going the Distance
Friday, April 27, 2012 by
Yehudah Mirsky
| Jewish Ideas Daily » Daily Features
Israel is a nation-state. In contrast, Diaspora Jewry—in particular, American Jewry—is a network of voluntary communities, constituting not just different structures but different life-worlds. While it is usually taken for granted that nation-states and their respective diasporas will grow apart, with Jews the issue is hotly debated.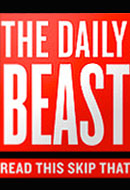 Peter Beinart, I Quit.
Monday, April 2, 2012 by
Yoel Finkelman
| Jewish Ideas Daily » Daily Features
Peter Beinart's new blog on the Daily Beast titled Open Zion (formerly Zion Square) is dedicated to an "open and unafraid conversation about Israel, Palestine, and the Jewish future."  But after several weeks of Open Zion, one writer has concluded that its conversation is not, in fact, open—and is not one in which he can continue to take part. Here, he resigns his position. 
Editors' Picks
What Crisis of Zionism?
J. J. Goldberg
,
Forward
. For American Jews under 35, the decline in attachment to Israel seems to be reversing itself—but not the decline in trust toward Israel's government.
The Real Hypocrites
Natan Sharansky
,
Daily Beast
. On Peter Beinart's blog, Natan Sharansky was called a human rights hypocrite.  "I want Palestinians to have all the rights in the world," Sharansky answers, "except the power to destroy me."