People & Places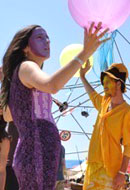 Aquarius in Zion
Thursday, May 17, 2012 by
Yehudah Mirsky
| Jewish Ideas Daily » Daily Features
In the great crazy quilt of Israeli religious and spiritual life, the cluster of ideas and practices called "New Age" (in Hebrew, 'Idan Hadash) is increasingly visible. Love it or hate it, it's around, in books, festivals, newspapers, the pronouncements of tycoons, and growing networks of popular Kabbalah.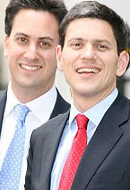 Labor Pains
Wednesday, May 16, 2012 by
Ben Cohen
| Jewish Ideas Daily » Daily Features
If Ed Miliband, leader of Britain's Labor Party, emerges victorious from the country's next general election, he will become the first Jewish Prime Minister to inhabit Number 10 Downing Street since Benjamin Disraeli renovated the innards of that venerable residence in 1877.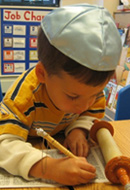 The Moral Costs of Jewish Day School
Monday, May 14, 2012 by
Aryeh Klapper
| Jewish Ideas Daily » Daily Features
There is a lot of hand-wringing these days about whether the rising costs of Jewish day schools are sustainable. The discussion has been about money: How can we get more? How can we spend less? These questions miss the point.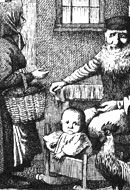 Sendak's Chelm
After the publication of Where the Wild Things Are established Maurice Sendak as a force to be reckoned with in children's literature, he had the opportunity to illustrate Isaac Bashevis Singer's first children's book, Zlateh the Goat and Other Stories.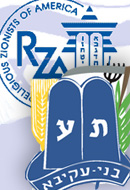 The Case of American Religious Zionism
Thursday, May 10, 2012 by
Alex Joffe
| Jewish Ideas Daily » Daily Features
Few things divide and provoke American Jews like the question of Zionism. Though many wish to remember otherwise, this was also the case before the founding of Israel in 1948.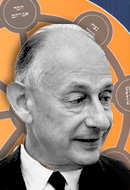 Gershom Scholem, 30 Years On
Tuesday, May 8, 2012 by
Yehudah Mirsky
| Jewish Ideas Daily » Daily Features
Thirty years after his death at age 84, Gershom Scholem casts a long shadow. The field he created, the modern study of Jewish mysticism, has grown beyond him, yet his work remains the indispensable foundation.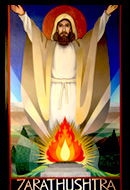 Our Zoroastrian Moment
Monday, May 7, 2012 by
Shai Secunda
| Jewish Ideas Daily » Daily Features
The great contemporary scholar of religion Jonathan Z. Smith once remarked that the omnipresent substructure of human thought lies in the human capacity to make comparisons. In ancient Sumer, scribes crafted intricate similes.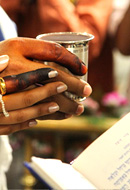 Mumbai Wedding
Friday, May 4, 2012 by
Joseph Mayton
| Jewish Ideas Daily » Daily Features
As the afternoon sun hit its peak, Haran and I pulled up to his small one-and-a-half-bedroom flat on the outskirts of East Mumbai, India, some 20 minutes from the airport. The building's shiny tin roof showed that money was in short supply. But inside the apartment, with Indian hospitality, Haran's wife Geeta served me perfectly spiced hot tea.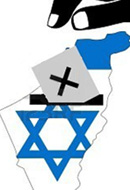 A Vote Not Cast
Thursday, May 3, 2012 by
Elliot Jager
| Jewish Ideas Daily » Daily Features
When my Labor Zionist cousins made aliyah from New York City in the 1950s to an agricultural moshav outside Raanana they cast off comfort, kin, and familiarity for the yoke of pioneering Zionism. It was inevitable that they'd lose touch with the Brooklyn Dodgers, Joe DiMaggio's love life, and the fate of the Third Avenue El.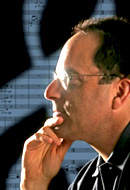 Songs and Psalms
Wednesday, May 2, 2012 by
Aryeh Tepper
| Jewish Ideas Daily » Daily Features
After 17 years in Israel, our family has temporarily relocated to Brooklyn. For a week after we arrived, our pious Jewish neighbors ignored us. Then, on Shabbat, three of them finally approached us, one after another—to tell us that the neighborhood eruv we were using really didn't exist and that we were profaning the Sabbath.